Simplified and streamlined operations with a new POS system
The daily operations at Ellivuori Ski Center became smoother with the introduction of a new POS system
Ellivuori Ski Center, located on an island in Sastamala, Finland, is a versatile ski resort catering to beginners, enthusiasts, and park skiers. The rental shop offers necessary equipment, while the ski school provides lessons for both skiing and snowboarding.
During the summer, Ellivuori transforms into a bike park with eight downhill biking trails suitable for all skill levels. Full-suspension bikes and protective gear are available for rent at the park.
The goal of the renovation project was to implement a modern POS system to facilitate the smooth operation of day-to-day business activities
Ski resorts operate in a fast-paced environment, often requiring efficient service for large numbers of customers while ensuring the best possible customer experience. Ellivuori Ski Center had been using an outdated POS system that couldn't meet the demands of modern business. In 2022, the center decided it was time to update their POS system. They sought a cloud-based POS system based on modern technology to upgrade one of their core business systems to meet contemporary standards. Additionally, they aimed to achieve synergies by integrating other crucial business systems into a unified entity where information seamlessly flowed between systems. It was crucial for Ellivuori to find software that allowed real-time availability of data required for accounting within the financial management system without separate runs or laborious manual updates. Simplifying and streamlining daily operations while optimizing business processes were among the primary objectives.
Solteq Commerce Cloud Provided a Ready Solution
Ellivuori Ski Center chose Solteq Commerce Cloud as their POS system solution. The system offered a ready-made solution that was easy to implement. The implementation went smoothly according to schedule, and Janika Runsas, Executive Director at Ellivuori Ski Center, particularly praised the smooth collaboration: "We were able to easily reach out to our contact at Solteq. Communication from Solteq's side was also smooth, and details were clarified whenever needed."
Currently, Ellivuori Ski Center operates seamlessly around the new POS system. Integrations have eased daily operations. Whenever questions arose, the Solteq contact person was accessible, and the support services were helpful in troubleshooting situations.
Selling various services and products through Solteq Commerce Cloud facilitates real-time comprehensive sales monitoring. Additionally, transferring sales data to external systems can be achieved cost-effectively.
Business Benefits of Solteq Commerce Cloud for Ellivuori Ski Center:
Processes have become simplified, streamlined, and accelerated.

Real-time data is available for accounting purposes.

Comprehensive sales overview is easily accessible.

Manual operations are not required.

The staff easily adapted the new the POS system.

Payment transmission in the rental shop simplified and accelerated due to the Rentle integration.

The SkiData integration ensures ski passes are directly available at the Commerce Cloud's POS, enabling diverse payment methods such as sports benefits or gift cards.

WooCommerce e-commerce integration enhances season pass sales.

Possibility to operate and make required changes into the system in-house
A System Suite Serving Business Needs
The systems in use at Ellivuori Ski Center, integrated into one supportive system following the change:
POS System: Solteq Commerce Cloud

E-commerce platform: WooCommerce

Rental Service: Rentle

Ticketing System: SkiData

Financial Management System: Administer
"The implementation of Solteq Commerce Cloud simplified our processes and eliminated most manual work. Center-wide reporting significantly improved, and we gained clear efficiency in managing the ski center with the adoption of Solteq Commerce Cloud. Our customer service accelerated due to the Rentle and SkiData integrations. Our open collaboration with Solteq has continued even after implementation."
Janika Runsas, Executive Director, Ellivuori Ski Center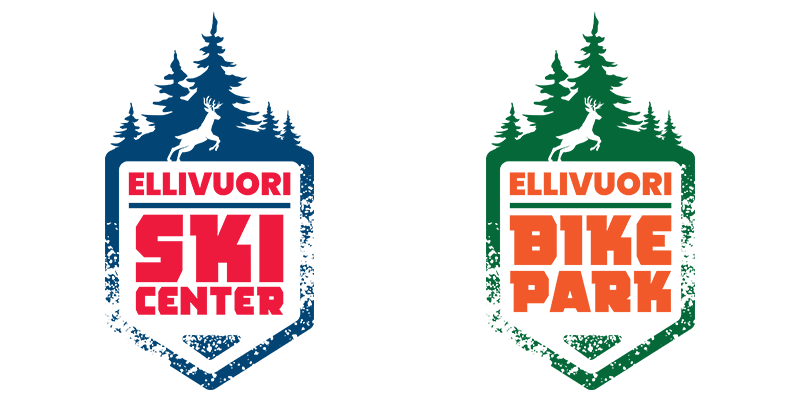 Ellivuori Ski Center & Bike Park
Ellivuori Ski Center is a versatile outdoor sports center located on an island in Sastamala, Finland. During winter, it operates as a ski resort, and in summer, downhill mountain bikers particularly enjoy its slopes, providing excellent conditions for the sport.
Photos: Ellivuori