Master Data Management (MDM) is about providing enterprises with trusted and relevant data across processes, systems, and organizational silos.
Any organization striving to be data-driven needs not only a strategy to master their data but also the means of implementing the strategy. Advanced analytics, day-to-day operations, and support for decisions all require reliable data - regardless of the data domain or the overall architecture the data lies in.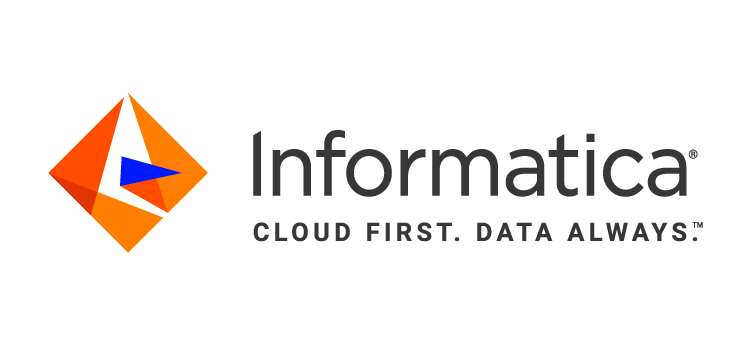 More value to customers from successful cooperation with partners
Informatica is a leading company providing tools for all things data, from Data Governance and MDM to Data engineering and Integrations.
Solteq has been Informatica's partner over a decade and has been implementing master data solutions, especially on the Product Data domain, ever since. Informatica's state-of-the-art solutions on the market, are a solid base to build your data practices on with capable help from Solteq's experts.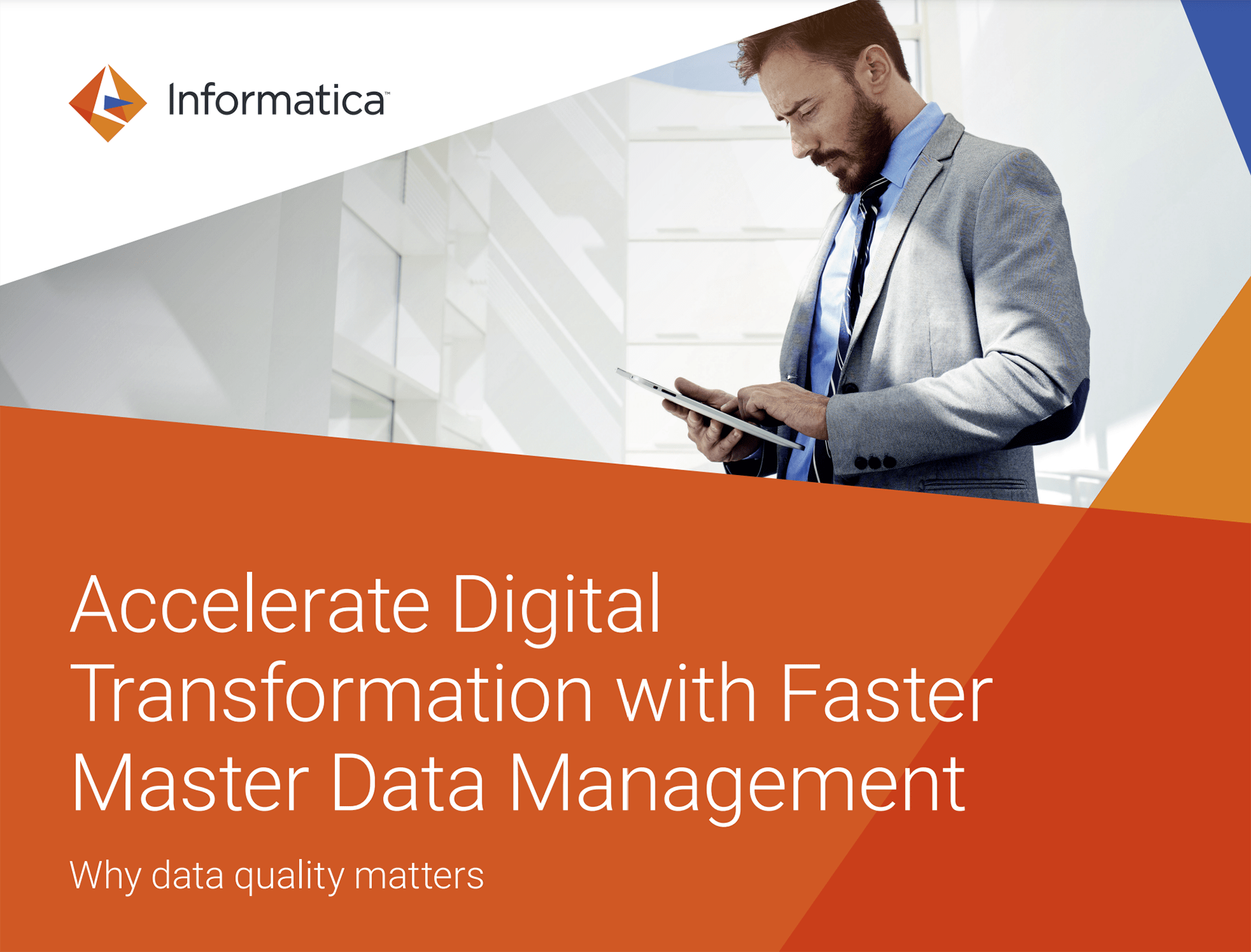 How data quality enables better insights?
Learn how to multiply the impact of trusted, accessible, and timely data on the business and build your data leverage.
It's widely accepted that data is a key enabler of digital transformation. But businesses everywhere are contending with disparate, duplicate, and conflicting information.
Creating and managing master data is the best way to get a single trusted view of business-critical data. And the better your initial data, the better the customer experience insights and business outcomes you can derive from it.
Read "Accelerate Digital Transformation with Faster Master Data Management" to find out why data quality is so foundational to MDM initiatives, and how (and where) to start improving the quality of your data.
This eBook gives you:
An understanding of how master data fuels digital transformation
An insight on how your master data initiatives can benefit from improved data quality
The eight core principles of data quality for MDM
Download eBook: "Accelerate Digital Transformation with Faster Master Data Management" >
Talk to an Expert:
Do not hesitate to contact our expert for further information.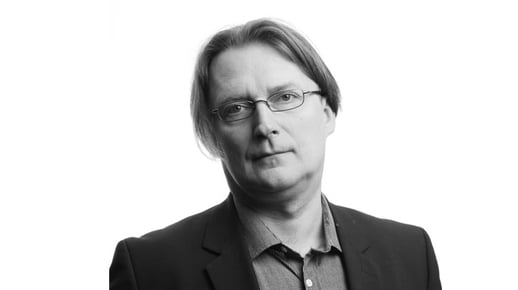 Janne Huovilainen
Executive Consultant, Solteq Data
+358 45 671 3172
Download the eBook by submitting your email
You will receive a link to the eBook in your email. This way you can always return to the eBook at your own convenience. You can also download the eBook from the following page that will appear in your browser directly after you have submitted your email.