Sales and customer relationship management
Sales and customer relationship management professionals play a key role in ensuring Solteq's growth and an excellent customer experience. As a growth company that is becoming more and more international, we are in constant need of new experts. Working in sales and customer relationship management requires B2B experience and good communication skills.
The typical career length at Solteq is 6–10 years. That is already saying something. Solteq's employees like each other and help out a friend in need. Solteq's focus on growth and development make the work future-oriented and versatile. For this reason, our work community has room for both more seasoned staff members and promising young talent – we have suitably challenging roles for everyone. A typical Solteq employee values flexibility in working hours, a relaxed atmosphere as well as customers and colleagues. And, quite a few appreciate the opportunity to learn from the best in the industry.
Sales professionals
Sales professionals help our customers find the right solutions for developing their business. Our sales experts can focus on either a specific industry or technology or specific accounts as needed. We are constantly developing our sales team and looking for future talents.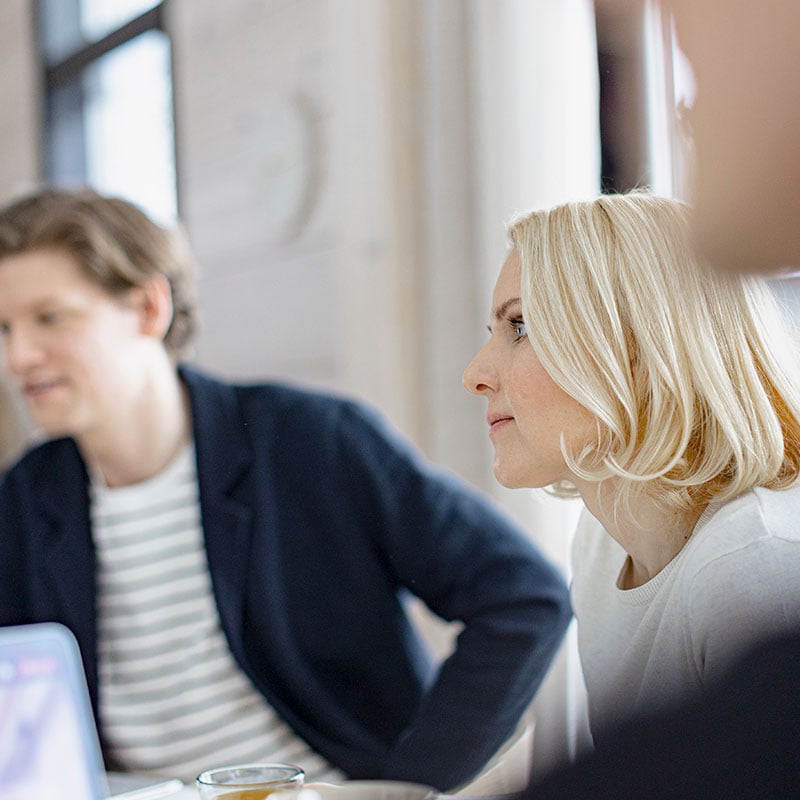 Business consulting
At Solteq, business consulting focuses strongly on industry and market development. Business consultants have an in-depth understanding of both the customer's business and industry. They help customer companies streamline and develop their business operations with the aid of technology. Our business consulting tasks mainly involve product portfolio development, quality management, market analysis, and business model development.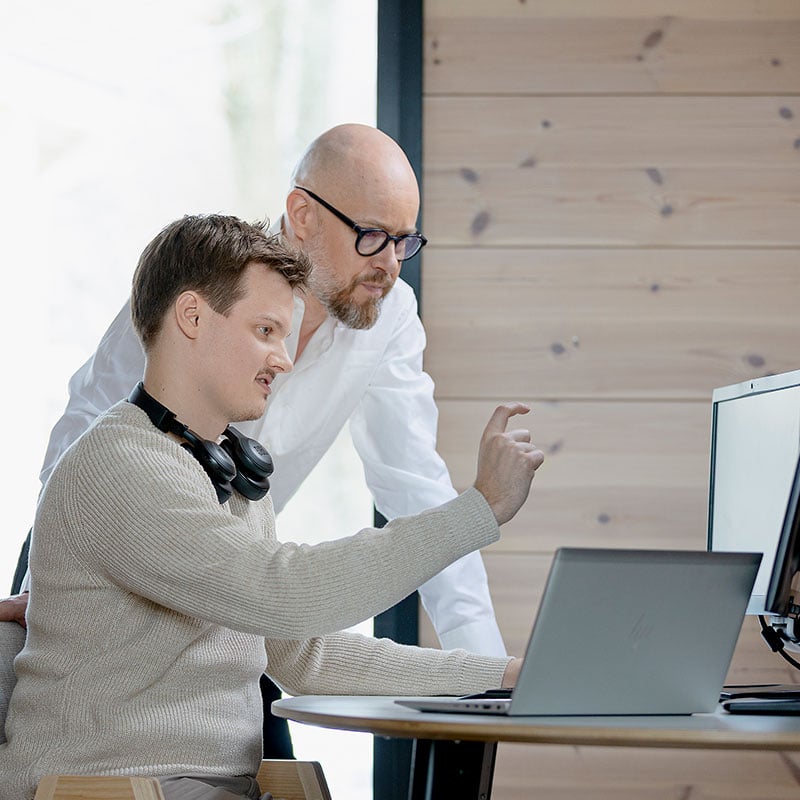 Project management
Project management experts are essential to our customer projects and play an important role in the successful implementation of our projects. The projects vary from medium-sized Finnish customer projects to extensive international undertakings. Project management involves close collaboration with various stakeholders.
Backgrounds in technology or business are equally suitable for project management tasks. Projects are managed using agile methods, and we value PMP/Agile, IPMA and PRINCE2-certified project training, for example.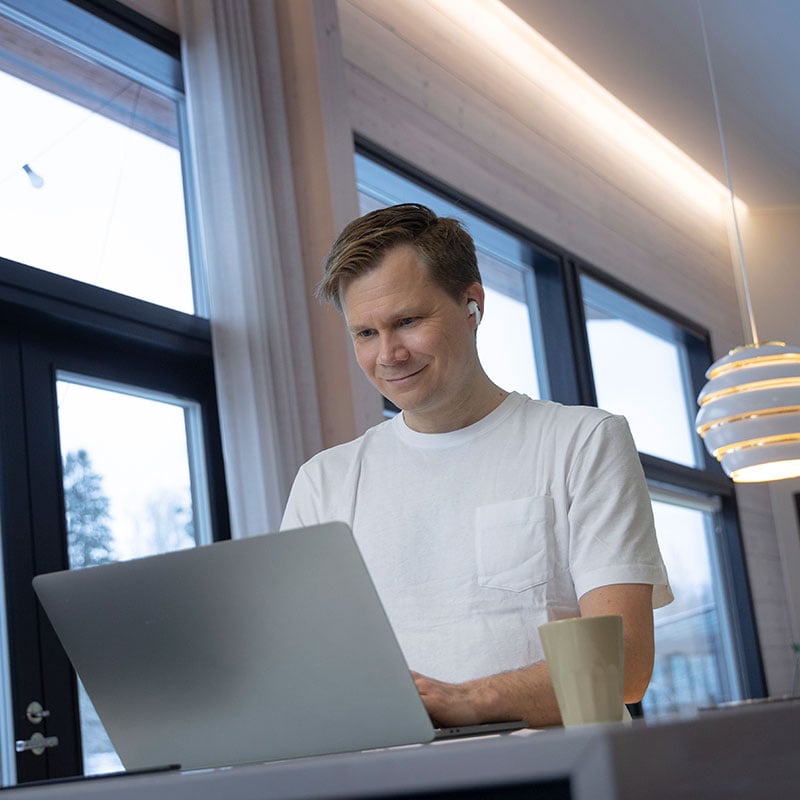 Product development
Product development creates new solutions and further develops existing solutions to meet changing customer and market needs. Our product development team is very future-oriented and up to date on latest trends. Thus, our customers can rely on us in knowing in which way the market is headed and that the offered solutions are future proof. Close collaboration with our customers and agile operating methods ensure market-oriented product development.