Social media marketing
Inspire, excite and create demand with social media marketing
Measurable and cost-effective social media marketing
YouTube, Facebook, Instagram, Twitter and LinkedIn offer great potential to influence B2C and B2B customers. Increase your brand awareness and drive sales right where your customers are.
Every single day people all over the world in every age group spend countless of hours on different social media platforms, offering companies a huge potential to reach customers at every part of the customer journey.
When done right, social media marketing is cost effective way of growing your business whether you are running an eCommerce, B2B business, charity organization or something else. Social media marketing meets all sizes of businesses needs with flexible budgeting options. Although, when creating a successful campaign with high return on investment, budgets can be rapidly scaled up.
Data driven social media marketing guarantees the best results and highest return on investment. When the creatives, targeting and campaign settings has been selected and ads are running, big part of the job is ahead. Consistent testing and optimizing the ads regularly ensures the best results for money spent.
Reaching customers on social media begins from choosing the right channel for your product or service. All the channels have their own characteristics and enable advanced features for more specific targeting.
Social media marketing alongside with PPC advertising is a powerful combination to reach your potential customers at every point of the customer journey.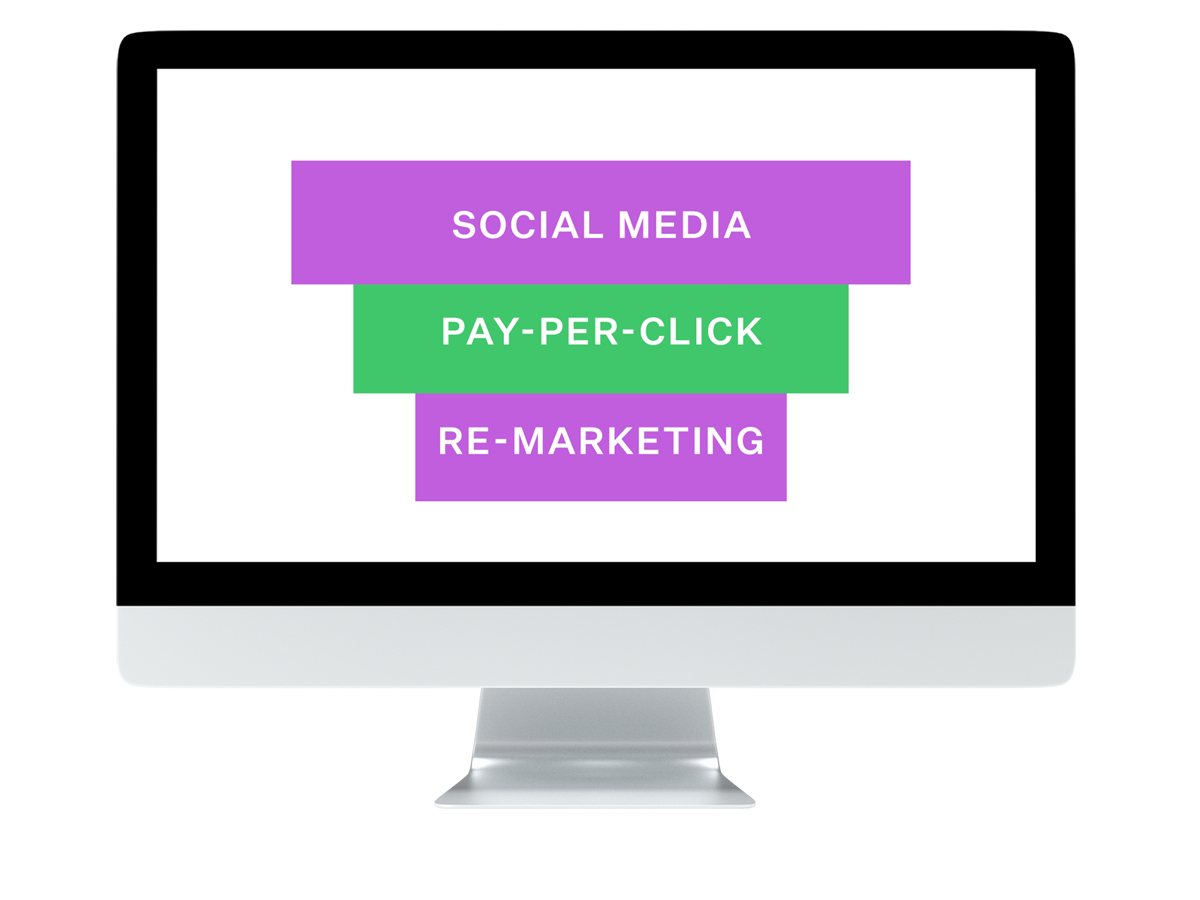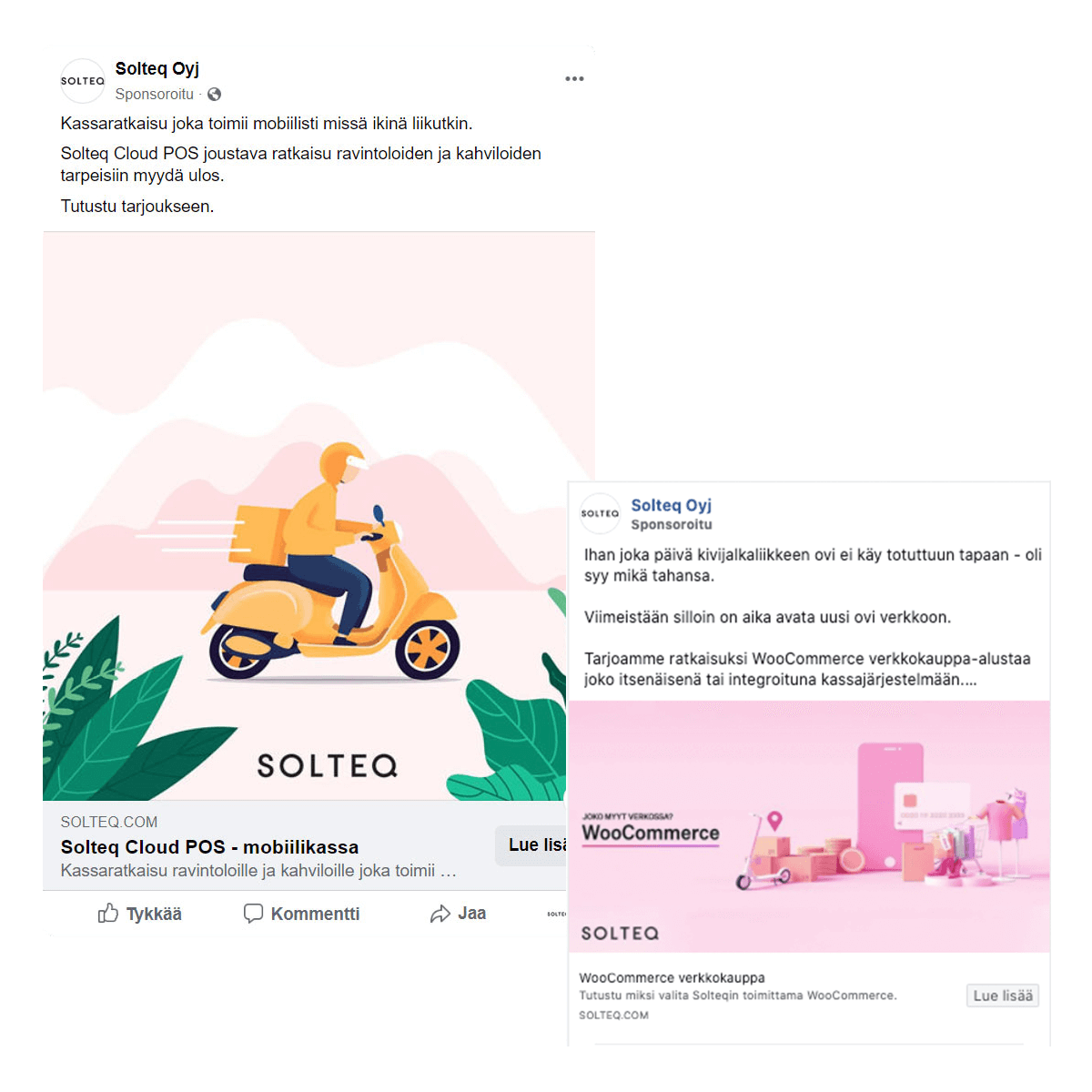 What are the benefits of social media marketing?
Social media marketing is essential on today's market where customers are expecting more and more personalized advertising, on real-time. Accurate targeting ensures that marketing budget is used on relevant audiences for your business and data driven dynamic advertisement based on product feeds allows to show personalized ads for every potential customer.
Targeting options on social media channels are versatile and extremely powerful. Targeting can be done according to demographic and biographic qualities as well as interests, hobbies and life events. Lookalike audiences are great way to find new customers that are like your existing ones. Just upload customer list and let the platform's algorithm find users who have similar attributes with your most valuable customers.
Social media channels are great platforms to inspire, create demand and tell your brand's unique story with pictures, videos and text ads. Advertising on social media can be used to support organic visibility, acquire buying customers to eCommerce, increase brand awareness, collecting leads, and to get application downloads.
Social media marketing allows to reach potential customers on every part of the sales funnel, from first contact to retargeting and engagement.
Social media marketing with us
With long experience of successful social media marketing in wide range of different industries, we are capable to reach your business goals. Creative thinking and analytical mindset with hunger to succeed drives our team to achieve great results.

We help to clarify your business goals on social media, define your target audiences and right budgets for each campaign, and design and produce effective advertisement creatives. During the campaign period, we monitor the outcome and run consistent A/B testing to get the best possibly results and return on investment. Reporting is always done as is agreed.
Strategy
Creating an effectful marketing campaign starts from setting a right strategy and choosing goals that meet your overall business objective. Whether your objective is to engage already purchased customers and earn additional sales, finding new customer segments, or creating sales campaign for niche segment, with a team of experienced professionals we build a profound strategy to achieve your goals.
How to choose right channels for social media marketing?
Choosing a right social media channel starts with determining the campaign goal and customer segment. Attributes for customer segments can be demographic such as age and gender, or biographic like language and location. More specific targeting can be done with attributes like profession, interests, hobbies and even job title – depending on channel used.
All social media channels require a little different approach when it comes to advertising. We create a custom strategy depending on the channel chosen, and when using multiple channels, we adjust the campaigns to match each of them.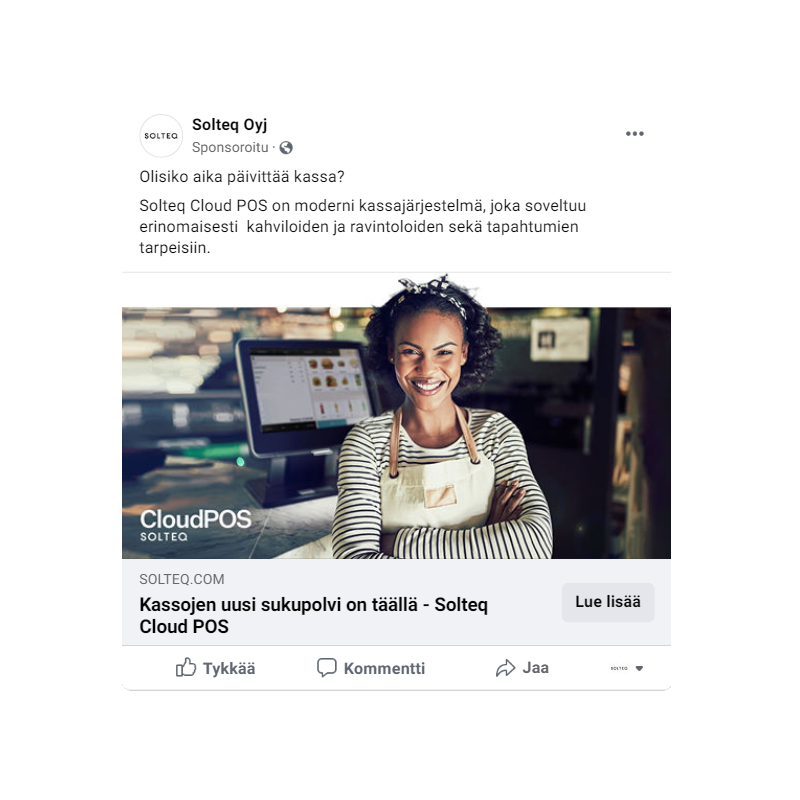 Facebook advertising
Facebook is one of the leading social media platforms and it enables cost-effective advertising with accurate targeting on several different placements.
Targeting can be set up to reach a specific niche segment or wide, even international segments. Targeting can be done manually or utilizing social media platforms advanced algorithms. Formats on Facebook advertisement can be images, videos and text – offering plenty of creative possibilities. Facebook advertisements can also be shown on Instagram.
Facebook advertising is effective platform whether your goal is to generate leads, increase brand awareness or drive sales to eCommerce. Well-made dynamic retargeting can be effective way to increase sales by advertising products that customers have watched or added to shopping cart without making a purchase. Built-in lead ads are powerful way to generate leads.
Select Facebook advertising when goal is to
Increase eCommerce sales
Generate demand
Generating leads
Retargeting
Increase customer engagement
Increase brand awareness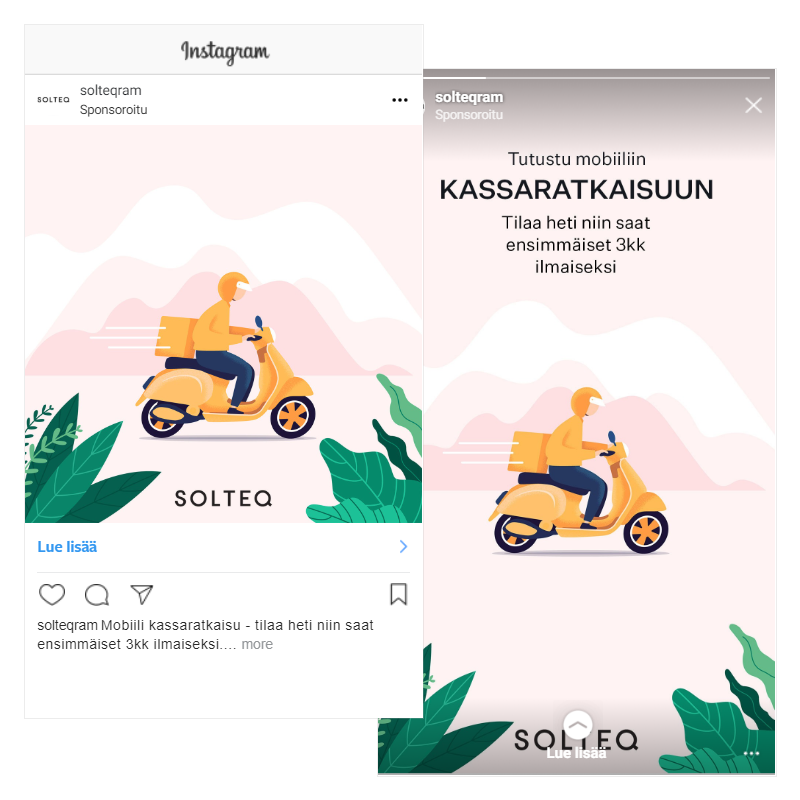 Instagram advertising
With two billion users Instagram is globally one of the most used social media platforms, and it's growing in the Nordics day by day.
Instagram is mostly used with smartphones and tablets and the core of Instagram content is in images and videos. Instagram is great channel to reach segments especially in age groups 15-29. Instagram advertising is managed by Facebook Business manager.
Select Instagram advertising when goal is to
Increase website traffic
Create mobile application downloads
Increase eCommerce sales
Reach younger generations
Do remarketing
Increase brand awareness
Generate leads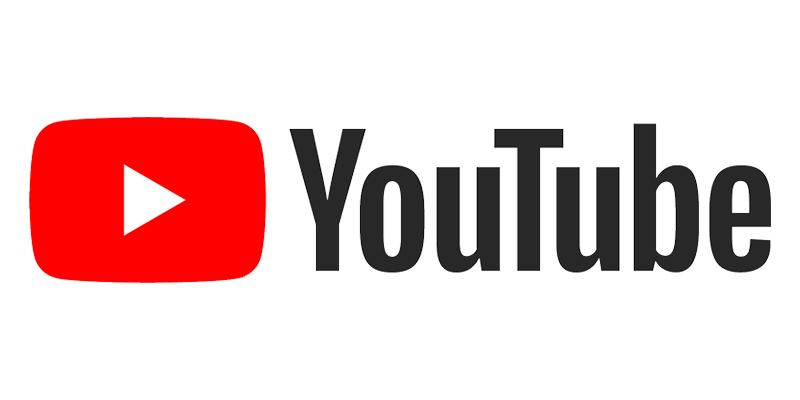 YouTube advertising
YouTube can be considered as search engine and social media hybrid, and it is most used platform for watching video content – especially for people in age group of 15-35. Advertising in YouTube is managed in Google Ads.
YouTube advertisement can be targeted by biographic and demographic attributes and according to interests, YouTube channel or even by one specific video. Advertising content can also be images and text, but the best advantage is taken when using high quality videos.
Select YouTube advertising when goal is to
Increase website traffic
Do storytelling in video format
Do remarketing
Increase brand awareness
Generate leads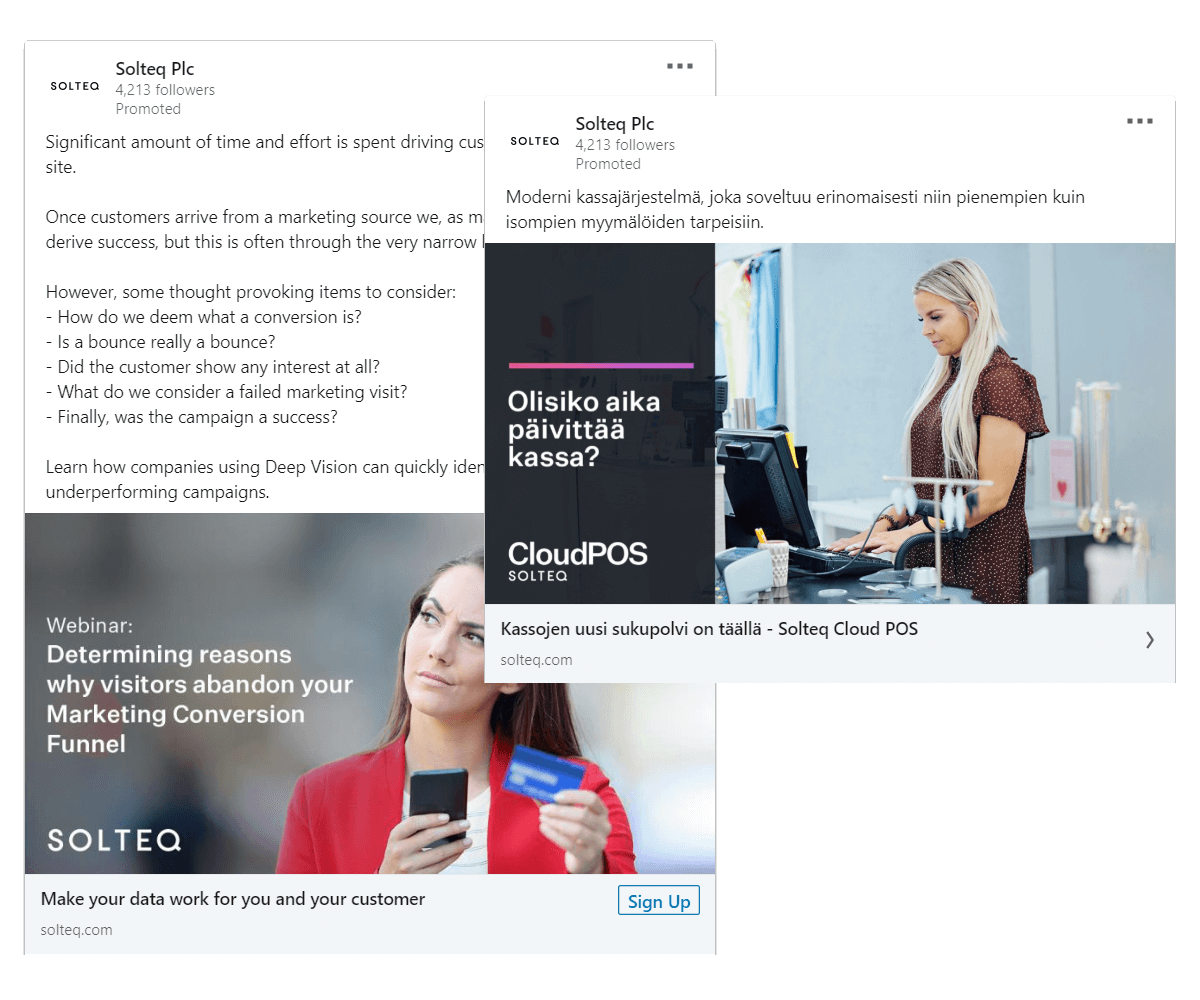 LinkedIn advertising
LinkedIn is effective channel to generate B2B leads. LinkedIn is also right place for increasing brand awareness in professional environment and for recruitment marketing.
Select LinkedIn advertising when goal is to
Increase B2B sales
Do recruiting
Increase or strengthen brand awareness
Generate B2B leads

X (Twitter) advertising
X (Twitter) is the most real-time social media channel and allows to participate conversation around current topics. X (Twitter) is the right channel to reach industry specialists, decision-makers and organizations.
Advertisements can include videos, images and text. Promoted tweets can be targeted with demographic and biographic targeting, as well as by keywords, accounts and interests. Ad texts can include only 280 characters, therefore the message should be prompt and clear.
Select X (Twitter) advertising when goal is to
Reach specialists, decision-makers and organizations
Arouse discussion
Generate traffic
Support or supplement other channels
Strengthen brand awareness
Social media marketing costs
Costs consists of the work done – including campaign planning, implementation, maintenance and reporting, and the budget spent on advertisement.
Advertising cost depends of the competition on the target group. Usually, more specific and tinier target group will cost more per impression than a wider audience. Advertising can be charged by impressions or by clicks. With the campaign management tools budget can be easily scaled when necessary.
Our job is not finished when agreed tasks are done. We'll actively bring out new ideas and opportunities to grow your business on digital environment. With wide variety of services, we can support your growth all the way from digital marketing services to eCommerce and more.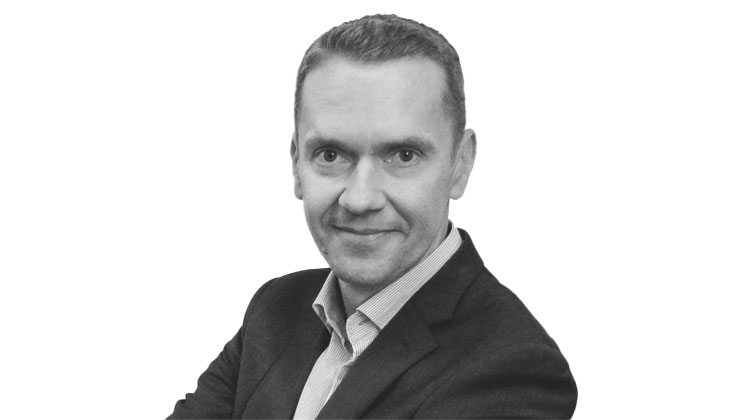 Your expert
Juha Vuohelainen
Director, Digital Strategy