UX & Design Services
We help you develop strong, flexible solutions that boost sales and support a coherent experience of your brand across channels.
UX & Design
User Experience and Design help ensure that your customers have a positive interaction with your company. Maybe your website doesn't convert quite as you would expect? Maybe you have subpages that are not visited at all? Maybe the customer has to wait too long for the content to load? All of this can have a negative effect on the results you wish to achieve.
Bottom line, it's ultimately all about usability; a word that is often thrown about a bit too carelessly. However, it's a word that we take very seriously.
Your own personal waiter
It is all about showing kindness to the person who has chosen to spend their time on your business. UX, design and usability act as a waiter at a restaurant, guiding you through a perfect evening. The waiter greets you at the door, leads you to the wardrobe, shows you down to your table, then guides you through the menu, and makes sure your glass is filled. All so you can use your energy on enjoying the experience and leave with a good feeling.
These are the same criteria a good user experience on a website must be able to meet.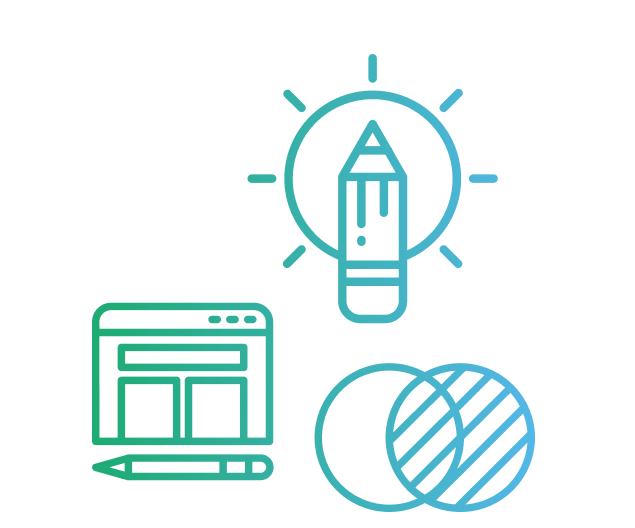 Why is it so important to focus on UX & Design?
A good User Experience is essential to achieve the best possible conversion. Let us help you.
First impression
When a customer arrives at your site, a lot of things need to come together. Customers are not as patient as they can be in physical stores, and in most cases you will merely have a few seconds to tell the customers that they have landed in the right place.
It's not just a couple of things that need to work, but about the customer having a complete and natural interaction with your site using a well-thought-out user interface and an engaging and fluent user experience. There are elements that are more important than others, but how they work together is the most important, and this is where we come in.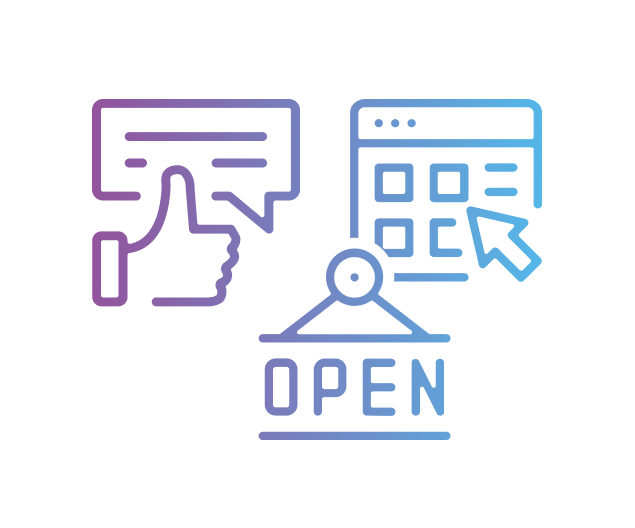 Interaction
If you master this discipline, you will get loyal customers who will return to your site time and time again.
A strong digital presence
In fact, during the Covid-19 pandemic, 75% of consumers tried shopping at new retailers or brands. Customer loyalty is declining and they are choosing the companies with the strongest digital landscape and the best user experience.
This underscores how important it is to be present and up-to-date in the digital universe, if you want to grow your business.
Digital commerce is no longer the icing on the cake. It's the cake itself.
It's all about being kind to the person who has chosen to spend their time on your business.
Rasmus Smith | Head of UX & Design - Solteq
Solteq Design Thinking
When we are helping you develop the best possible solution, we use Design Thinking as our method and cornerstone in the process.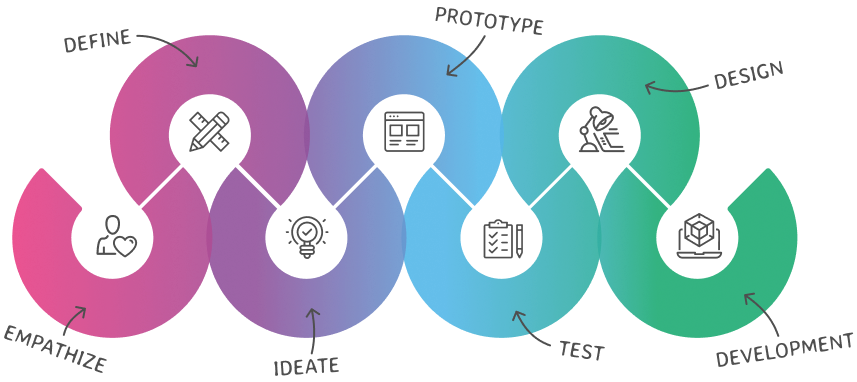 Process
Here's an example of what a UX & Design process might look like. The best result is achieved, when we collaborate on handling the process together from start to finish, but you can of course also just focus on the parts you need.

Phase 1 - Clarification
We want to know everything about you. What are your goals? Who is your target audience and your biggest competitors? What are your biggest challenges? We talk to as many people as possible from your company, and as many customers as we reach. We do not rely on instinct, but rather on data and insight. That is why it is important that we acquire in-depth customer insight, in order to deliver the absolute best and most valuable solution. The goal is to receive input from all interfaces, both internally and externally, and subsequently analyze them. We end up with a requirements specification, which we can refer and adhere to throughout the entire process. Our foundation.

Phase 2 - Organizing and Defining
In the first phase, we have gained great insight and gathered a lot of information. It is now time for us to organize the information. It is extremely important to sort and analyze the information we have gathered, so that we find the most relevant parts. What is important to customers, what is less important, and what can be completely omitted. This is often called the information architecture (IA) of the site. The way you organize it, makes up the foundation of the flow that guides your user to the intended goals.

Phase 3 - Ideas
In phase 3, there are no rules. We have collected, clarified, and organized, and now it's time to build on that foundation. All ideas are on the table. This is where the magic happens, and new ideas and directions that have never been thought of before often emerge. With a solid foundation, you have an opportunity to view things from an entirely new perspective. In some cases, we also use this phase to create a rough mockup of a possible solution or examples of optimal user journeys. Long live the sticky note!

Phase 4 - Prototype
This part of the process is the construction phase. We have gathered the information we need, and we have organized it, so now is the time to start building layouts and prototypes, and to test them. This is where the solution begins to take shape. This phase is also the one we most often return to, in order to optimize after testing. We figure out what needs to be shown and where, so it makes the most sense for customers.

Phase 5 - Testing
To find out, if what we have created works as intended, it needs to be tested. We organize workshops and analyze what works, adapt and test again, until we have the optimal solution.

Phase 6 - Design
Once we have our final prototypes, we can start adding design. We convert layouts and prototypes into designs with focus on your company's identity, and in the end we present you with a total solution.

Phase 7 - Development and Optimization
The solution is handed over to our developers, who will convert design into code. This results in the final product, which is ready for the customers to use. Here we can install comprehensive analysis tools, which will provide us with ongoing and indispensable feedback on customer behavior, so we can correct and optimize where needed. This way, we ensure that customers always interact with the best possible solution.
Other services
Of course, we also offer stand-alone services that can be combined across the board. Maybe you need an analysis of what your biggest challenges are, or maybe you need to update your visual identity. No matter what your challenges are, we are ready to help you through them.

Analysis / optimization of the current solution
- Analysis of the user journey
- Content optimization
- SEO evaluation
- Speed of the website
- Analysis of purchase flow
- Implementation of software for analysis
- Tests - what works and what does not?
- Analysis of newsletter
- Omnichannel

Review of site / UX analysis
- User analysis
- Analysis of the user journey and functionality
- Mapping and focus on the visual identity
- Assessment of the use of colors, buttons / CTA
- Responsive behavior
- Flow throughout the site
- Flow throughout the site
- Utilization of screen real estate
- Overall Look & Feel
- A / B tests
Presentation
- Development of logo
- Development of visual identity
- Photo compositions
- Preparation of fonts
- Various print design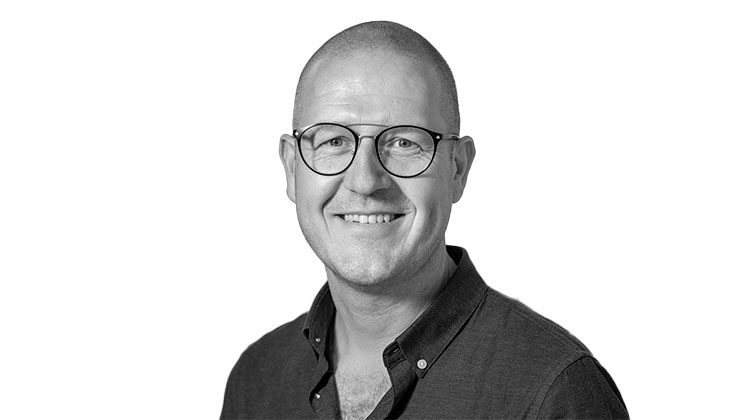 Want to know more about UX & Design?
Rasmus Smith
Head of UX & Design