Search engine marketing (SEM)
Search engine marketing provides an efficient and measurable speed lane to your customers' buying journey
What is search engine marketing and why is it so efficient?
Search engine is best described as an efficient and measurable speed lane to your customers' buying journey.
Search engine marketing provides a great ROI for marketing investments. The improvement and the results of advertising are easy to measure and verify, and in the right hands search engine marketing yields superior results.
Today search engine marketing is much more than just text ads comprised of a couple of titles and a description text. New features are constantly introduced to the ads, ad extensions and targeting options, which enables us to reach only the most important target audiences.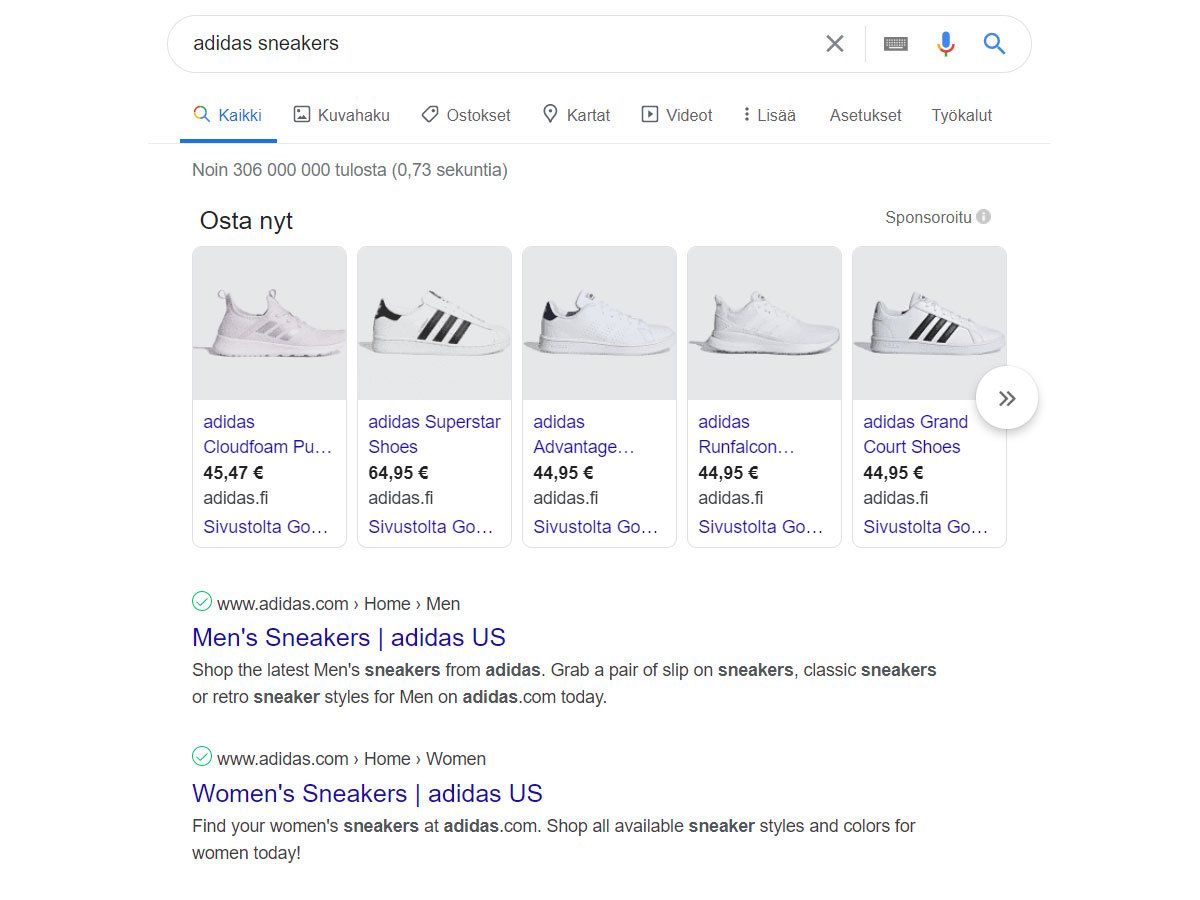 Google Shopping ads is the most essential marketing tool for eCommerce
Google Shopping introduces a completely new tactic for eCommerce businesses. Google Shopping ads enable users to explore the products straight from the search results page.
Google Shopping ads stand out notably from the traditional text ads and drive a lot of users who are at purchasing stages of the buying journey to your eCommerce site.
Up-to-date product information and distinguishing product images are in crucial role when competing from the top ad placements.
Google Marketing Platform – search engine marketing on steroids
At best search engine marketing is a dynamic combination of science and art. In addition to Google Partnership, we are also a Google Marketing Platform certified company. Google Marketing Platform combines Google's advanced services of programmatic advertising and search engine marketing, which enables us to perform even more efficient advertising in search engines.
With Google Marketing Platform we're able to create more precise target audiences, utilize more intensive automation and track the impact of advertising to final conversions.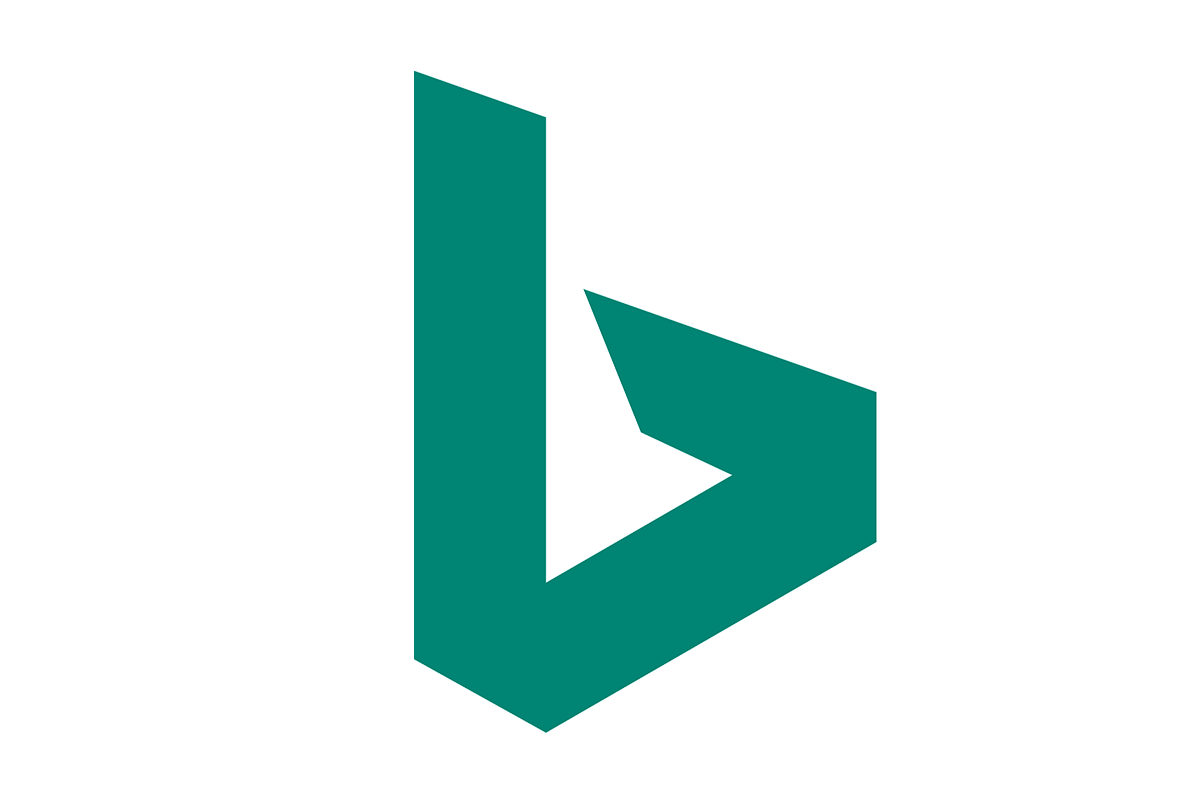 Bing ads
Although search engine marketing is in many cases considered as a synonym for Google Ads, Bing ads might also work as a high-performing channel.
Bing ads may be utilized for example in product launches where we want to ensure the highest possible reach in the target audience.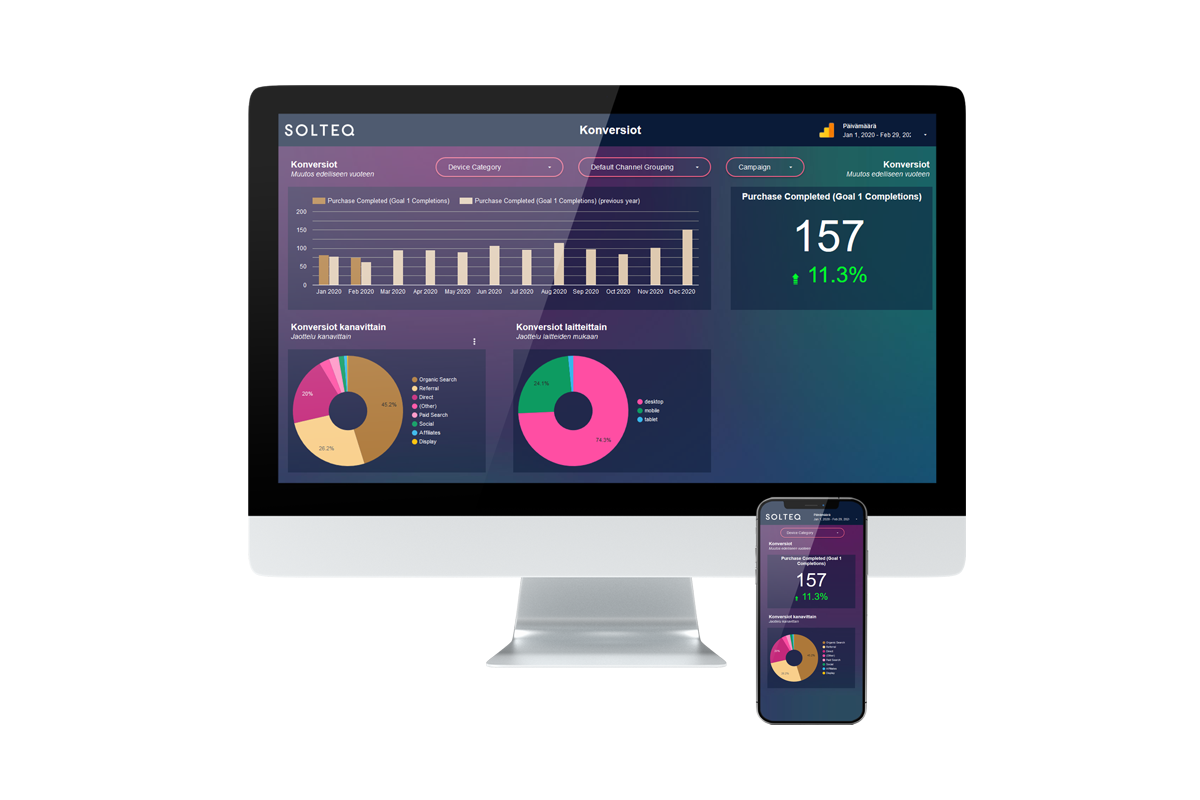 Search engine marketing measurement
Search engine marketing yields the best results, when it is connected to business objectives. Usually the objectives for search engine marketing are related to conversions and sales, but due to its versatility, the objective can be also related to target audience reach and brand communication.
We always analyze the performance of search engine marketing through most important metrics. We've built our reporting solution into Solteq Data Studio. The data from advertising is reported in real time, which allows you to have a transparent view of the actions and results of search engine marketing.
How is search engine marketing priced?
Both Google and Bing are priced as PPC – pay per click – this means that you only pay when the user clicks on the ad to proceed to your company's website.
Many factors affect the prices such as the selected keywords, total search engine competition in the industry, ad relevancy and the click-through rate of ads. This means that it is hard to determine the exact search engine marketing price in advance. But it is always possible to set the maximum daily amount you are willing to pay.
Generally, due to higher competition Google marketing is usually more expensive than Bing marketing.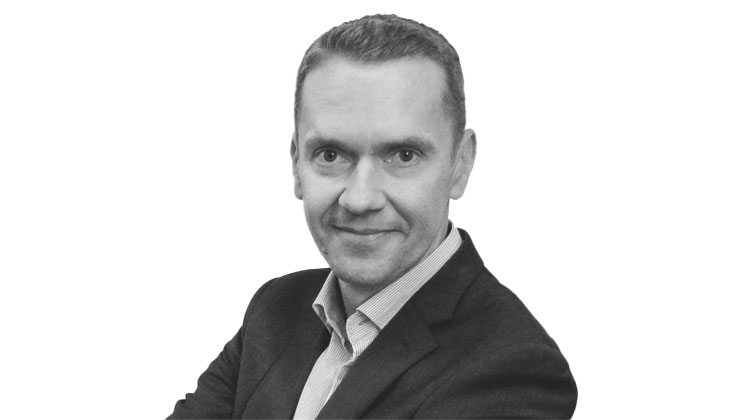 Your expert
Juha Vuohelainen
Director, Digital Strategy