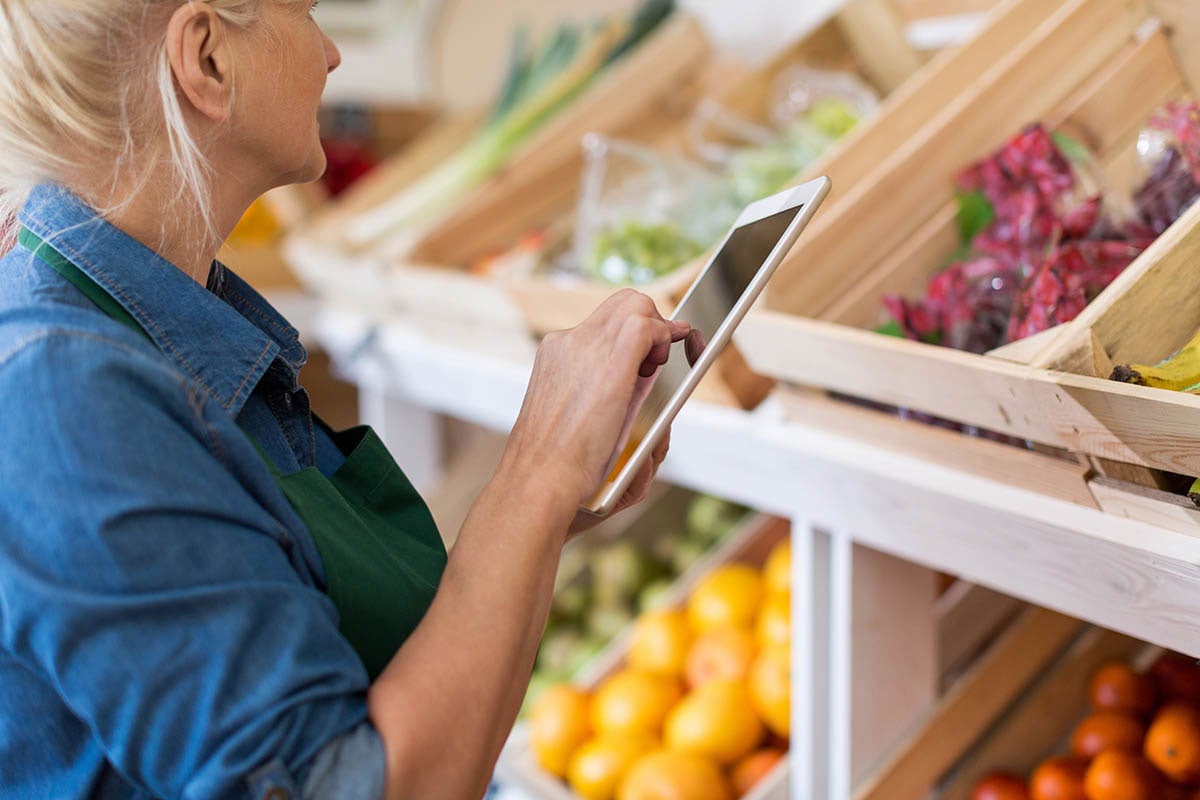 Seize the new opportunities created by a changing industry
The trade industry is undergoing a major transformation. The increasing shift of sales to online retail is forcing retailers to think about new types of logistics solutions and service concepts.
Keep up with the intensifying competition
Online stores have made it easier for consumers to compare the prices of products and services. Consumers become more price-conscious, and constant price competition eats away at companies' margins. This creates pressure to cut operating costs at all levels, from product buying, marketing and sales to product distribution. At the same time, the expectations that customers have of stores' product ranges and services have become more demanding.
For traders to keep up with intensifying competition, these challenges need to be met. And it must be possible to both optimize operational efficiency and maintain high customer satisfaction. It is not possible to achieve these goals without the opportunity that comprehensive information systems and centralized data warehouses offer for obtaining a real-time view of the overall situation. Based on this same information, operations can be managed and optimized effectively, and an immediate view of the impact of the measures taken can be obtained at the level of the entire operations chain.
We help in choosing the right solutions
In short, making the right decisions requires a real-time and comprehensive view of the entire sales and supply chain. Adequate information must be available, and it must be possible to analyze it quickly and reliably. We offer the right solutions and tools for data-based management, and thanks to our expertise and experience we can help our customers solve the challenges they face in their everyday operations.
We can help you succeed whether it's a question of timely ordering and delivery of products, inventory management, store chain sizing and control, best-selling selections, or the associated optimization of store space usage. We also offer product-friendly pricing and effective analysis of customer buying behavior – not to mention effectively targeted marketing campaigns. We have solutions and expertise for all these areas.
Artificial intelligence and robotics offer a new perspective
Managing and analyzing large amounts of data is demanding and time consuming tasks if one has to rely on conventional data processing methods. For this reason, retail information systems are one of the first areas where the new opportunities offered by artificial intelligence and the efficiency of data processing have been actively exploited. Similarly, the use of robotics is taking its first steps in streamlining retail processes and is expected to have a significant impact in the future in terms of increasing the efficiency of store operations and reducing costs. We are one of the first companies to take seize these opportunities as part of the solutions we offer our customers.
At Solteq, we forecast your company's supply chain needs and identify deficiencies. Our development proposals offer you clear financial savings.
With the systems we provide, customers can:
Get a reliable overview of the situation of the entire store chain and online stores and how they work.
Simulate and compare different decision scenarios for the entire store chain and online stores as well as their offerings.
See the impact of the changes made on both the individual functions and the area being examined.
Take supplier collaboration to a new level and optimize supply chain cost-effectiveness without jeopardizing security of supply.
Further improve customer satisfaction with well-targeted selections, efficient use of store space and competitive pricing.
Manage all in-store services with the same system, such as online store deliveries, shop-in-shop stores, restaurants and cafes and the material flows of all these, and eliminate in-store waste.
Take advantage of artificial intelligence to more accurately analyze data and changes to it, create decision proposals, and automate operations.
Uses robotics to reduce store labor costs, increase operating efficiency and create new service concepts.