POS system for specialty retail | Solteq Tekso
The most versatile POS system for specialty and retail trade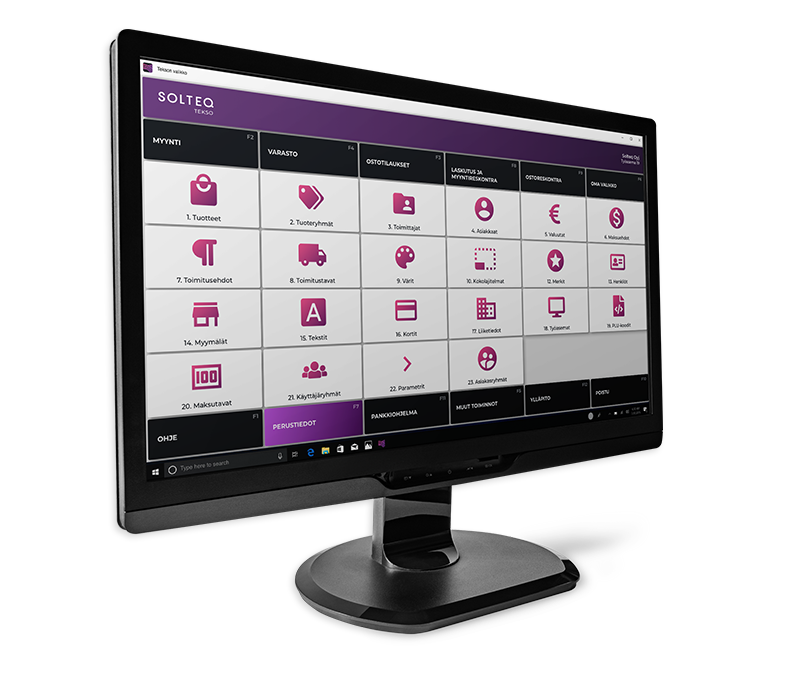 Solteq Tekso
Tekso is the most versatile POS system, providing functionalities required especially by fashion and hardware shops, other specialty shops and grocery retail.
Tekso is already used in 560 shops and in nearly one thousand cash registers. We are constantly developing the system together with our customers. With our many years of experience, we can provide our customers a safe and stable option for the future.
What kind of companies is Solteq Tekso suitable for?
Solteq Tekso is especially suitable fashion and sports stores and hardware stores. Solteq Tekso is also a great solution for other specialty and retail stores, for example garden stores, gold and jewelry stores, active price chains, natural product and cosmetics stores, leisure centers, ski centers and rental businesses.
Solteq Tekso is suitable as a solution for companies with one or more offices and it supports business growth and expansion.
Solteq Tekso's features scale according to the needs of your business
Solteq Tekso's functionalities can be tailored to the needs of your business - with the standard functionalities you cover all the basic functions you need in the store, and with optional features you enable comprehensive operational control from purchases to sales.
The extensive standard functionalities included in Solteq Tekso - cash operations, cash reports and analytics, management of product information and customer registers, inventory management and inventory reports - enable efficient store operations.
Solteq Tekso's extended functionalities (options) include, for example, comprehensive purchase order functionality, sales orders and offers, invoicing and sales and purchase ledger and bank connections.
Solteq Tekso integrates with other platforms
As a cloud service-based solution, Solteq Tekso can be easily integrated into e-commerce platforms, financial management systems and many other external systems.
We have made ready integrations for example with WooCommerce, the Adobe Commerce online store platform, MyCashFlow and Shopify's online store. Connecting Solteq Tekso and the online store is thus easy and fast.
Other ready-made integrations from Solteq Tekso are, for example, ERP integrations, financial management integrations, and marketing automation systems.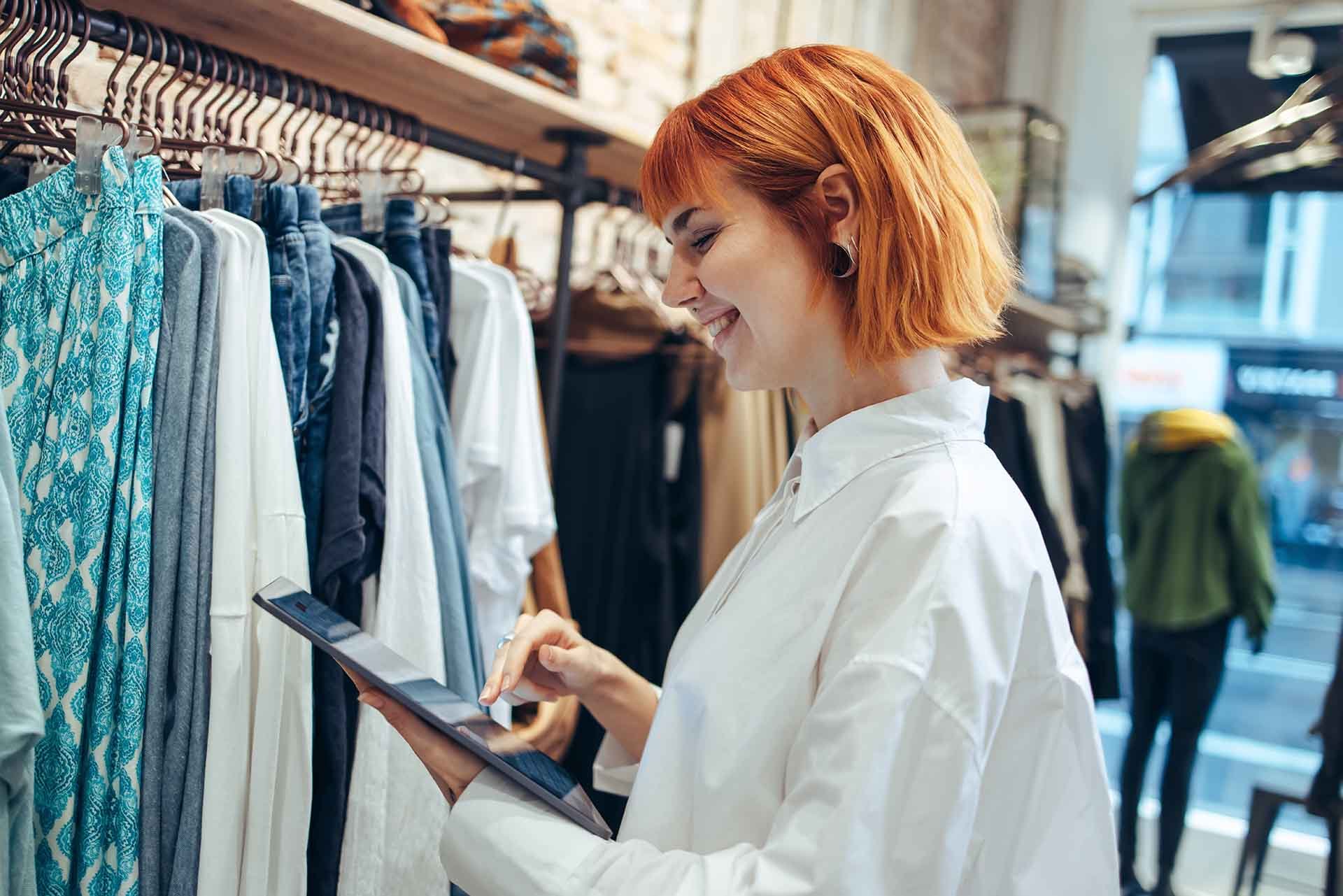 Advantages and features of Solteq Tekso POS system
Chain store management, inventory, pricing and campaigns, invoicing, accounts receivable and payable, purchase orders, sales orders and returns.
Integrated real-time online shop.
The most versatile payment methods available in the market and processing of tax free refunds.
Diverse functions for loyalty programmes.
Comprehensive analytics – with or without automation.
Nation-wide local equipment maintenance and efficient customer support that has been receiving positive feedback.
4 reasons to choose Solteq Tekso for your POS system
Superior functionalities

Functionalities designed for the needs of specialty stores
Your entire business in one system
Scalability for companies of all sizes

Fast implementation

The implementation of Solteq Tekso is effortless and fast

Integration capabilities

Several e-commerce solutions can be integrated seamlessly as part of the Solteq Tekso POS system
Integrations to most financial management, analytics and customer management systems

Constantly evolving product

Continuous product development with regular version updates, communication with customers and solid industry expertise.