Deep Vision service is ruthless at revealing issues
The challenge for modern e-commerce and other online services is to truly understand the behaviour of customers during their online journeys. Deep Vision service is ruthless at revealing issues because it mines everything directly from each customer interaction.
With Deep Vision you can:
Automatically identify where customers have issues and how this impacts your business financially.
Define segments of customers with particular behaviors.
Reduce time used on fixing technical errors by up to 60%.
Set up commercial KPI that are essential for how the web shop is performing.
Identify and prioritize needed actions relating to optimising web shops.
Build enhanced data sets of customer interaction with the web shop and make this data available to the different business units.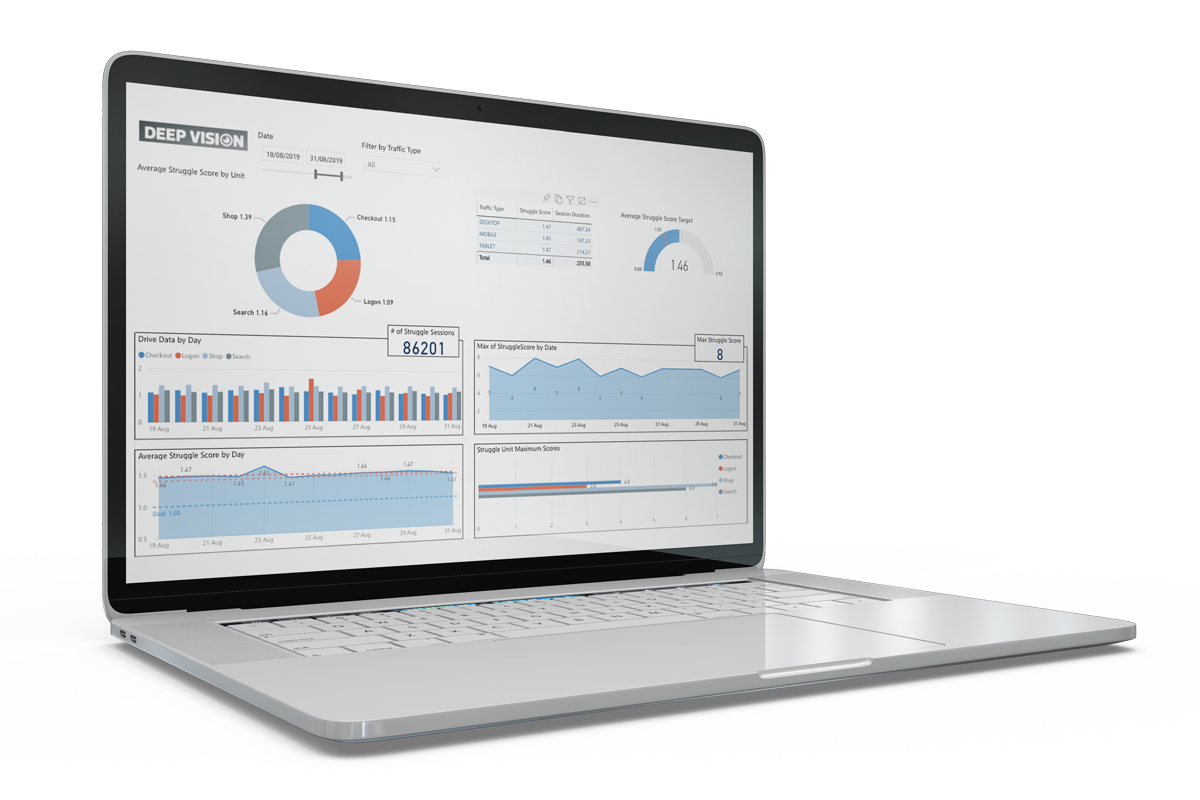 Deep Vision Audit
An audit is designed to show how Deep Vision can add value to your business.
The Audit includes:
Basic set up with 0-1 million monthly page views
Up to 4 weeks of data-mining and identification of business cases
Identification and analysis of 2-4 issues on your web shop
1 consulting sessions where we deliver the results to you
With Solteq's Deep Vision we can now understand the full customer experience in the online environment. This enables us to ensure that we can invest in ensuring the best possible online experience. We use Deep Vision as a reporting tool to get accurate data on online customer behavior and make data-driven decisions to develop our webshops.
Søren Bartels, Program Director, Atea