Solteq Gift Card
Solteq Gift Card is delivered with the SaaS model. It allows businesses to use both physical and digital gift cards. Solteq Gift Card is a versatile and hassle-free solution that integrates with various online stores, cash register systems and payment terminals.
Why choose Solteq Gift Card? 
Solteq Gift Card is in use at some of the largest retail chains in Finland. It is widely used in the tourism industry as well. Solteq handles more than 1.5 million gift cards a year.
Gift cards not only bring in more customers, they also increase sales and strengthen customer loyalty:
10% of gift card recipients have no prior experience of the brand
Gift card recipients are more likely to visit the store
2/3 of gift card recipients spend 40% more than the value of the gift card
Some gift card recipients don't use the entire value on the gift card, which increases the profit margin of the gift card
Gift cards are great reminders of a brand
A gift card is a desired gift and allows versatile consuming
Solteq's gift card service supports multiple retail chains. It is well suited for consuming both online and offline.
Solteq's gift card solution is compatible with gift certificate and e-value regulations, accounting law and GDPR.
Solteq Gift Card – Product benefits & features:
Physical and / or mobile card
The card can contain value, services or products 
Purchase and use at online and offline
Improves customer service and loyalty
Easy to use and improves the efficiency of operations
Partial use is also possible
Important for purchase path optimization
Solteq Loyalty
Loyal customers purchase up to 26 times more than other customers. Solteq Loyalty provides an individual and consistent customer experience across the channels.
SaaS service with a fixed pricing
Solteq Loyalty is an easy-to-use SaaS service with fixed pricing. The service pools together information on loyal customers from various sources allowing a comprehensive view to the customer information.
The solution gathers data on e.g. eCommerce, ERP, cash register systems, and marketing tools. Customer feedback, marketing communications, purchase history, customer information updates, interests, customer categories, campaigns, and customer survey results are recorded and utilized in real time throughout the system. As companies gain better understanding of their customers, customer loyalty will follow.
Solteq Loyalty includes tools for:
Identifying, reaching, and engaging customers
Building better customer understanding and visibility
Utilizing customer information for business purposes
Customer segmentation and analysis
Targeted and personalized marketing
Increasing interaction
Expanding active loyal customer base
Increasing loyalty among occasional customers
Turning potential capital into profit
Automating and optimizing customer service routines
Gaining a competitive edge
Customer information management
With a sophisticated solution such as Solteq Loyalty, customers can be truly known and profiled accurately. Based on customers' purchase history and interests, they can be rewarded accurately. Bonuses strengthen the relationship with a loyal customer even further. Parallel loyalty cards help to centralize the consumption and benefit from the loyalty program more efficiently.
Comprehensive loyal customer data makes it easy and effortless to plan campaigns. Customers can be segmented, and marketing implemented using multiple channels based on the data. The analytics and reporting capabilities enable evaluation of customer profitability, loyalty trends, and campaign effectiveness. Solteq Loyalty allows companies to deep-dive into their loyalty programs and identify areas for improvement.
Summary
Over 2 million active loyal customers every month
Over 15 different loyalty programs
Over 100k emails a month
More than 2 million email clicks a year
Loyal customers purchase up to 26 times more than regular customers
Possibility to implement an international solution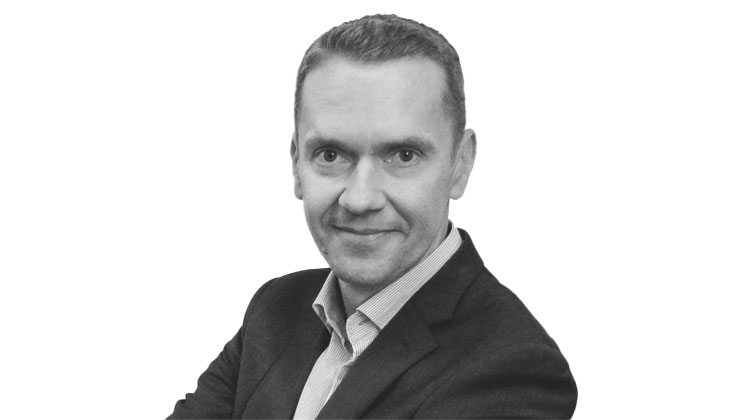 Your expert
Juha Vuohelainen
Director, Digital Strategy