XL-BYG
Data driven e-commerce and customer experience
What was the starting point?
As Scandinavia's largest building adviser, XL-BYG knew they had to scale up their digital presence to stay in the race with the competition in the market. But with an old and obsolete trading system, which not many customers were using, they faced a challenge.
In a need for a robust system
XL-BYG's sales personnel also had a lot of heavy admin work when customers were still calling in by phone to place orders and check their order status. With this in mind, XL-BYG was looking for a solution that would be easy to integrate with other solutions and easy to use for their customers.
The company needed a robust solution that could handle both B2B and B2C sales with a complex purchase set up due to different pricing and contracts. The solution had to be able to handle over two billion prices, but also to show the right price to the right customer. Getting correct and updated customer data was crucial for XL-BYG in order to deliver the best online and personalised experience.
XL-BYG also needed a partner that could collaborate and help with strategic decisions and support within e-commerce to grow their online business.
What did we do?
For a strategic partner, XL-BYG chose Solteq to develop the webshop and give ongoing advice around e-commerce, marketing automation and online analytics.
XL-BYG selected IBM Watson Commerce as e-commerce platform because it is easy to implement to every subsidiary and franchise. At the same time, it also personalises the shopping experience and is quick to adapt to new market demands.
XL-BYG's e-commerce solution was developed based on a strategy that integrates sales and marketing, while giving the customers the best possible online experience. In this strategy, collecting and sharing customer data was in focus to make sure that the forward going project was based on data driven decisions.
What was the result?
With IBM Watson Commerce delivered by Solteq, XL-BYG is able to adapt to new markets and deploy new business platforms easily. XL-BYG is planning to go live with their B2C site based on IBM Watson Commerce during the year 2018.
With the new platform, XL-BYG can get structured and updated customer data to use in marketing and across the business, and display and adapt products and prices based on the individual online customer behavior. It is also easier to handle many customers and large transactions, and at the same time give the best online experience to every customer.
Have a look at XL-BYG's B2B webshop (in Danish)
Our B2B customers now have the possibility to purchase online 24/7 with a personalised shopping experience. Thanks to the new e-commerce solution delivered by Solteq, we have managed to reduce the time and resources spent on dealing with customers' orders
Steen Villsen, CIO XL-BYG
Advantages for XL-BYG
Easier access to new markets and deploying new platforms.
Structured and updated customer data to use in marketing and across the business.
Individual products and prices based on the online customer behavior.
Possibility to handle many customers and large transactions.
XL-BYG, Denmark, is a combined Do-It-Yourself and builder merchants with 70% revenue coming from carpenters and entrepreneurs and 30% comes from private DIY sector. With approx. 300 stores in Denmark, Norway and Sweden, makes XL-BYG the largest Building adviser in Scandinavia.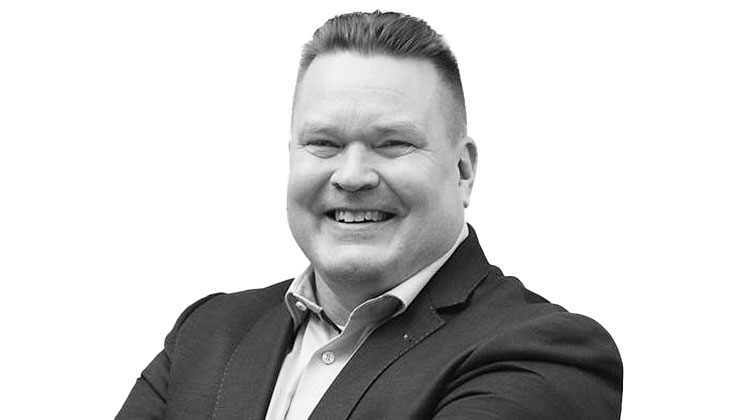 Your expert
Mikko Hirvonen
Sales Director, Commerce & Data