SAXO
Insight into subsidiaries' product process
SAXO
SAXO Group is going through a major digital transformation that will have a broad impact on the systems that are currently in use. The group's main businesses are manufacturing and wholesale in the healthcare industry. The current product information and enterprise resource planning (ERP) systems can no longer meet the demands of digitalisation
Clarity and structure into Product Information Management
Centralised Product Information Management (PIM) brings together product information that is distributed across multiple systems. PIM makes product information transparent with up-to-date information in one place. With PIM, sales and marketing related product information is easily distributed to commercially important channels such as webshops, customer portals, product catalogs, and electronic subscription channels.
A pre-study brings assurance to big decisions
Solteq's preliminary study aimed to identify the most critical areas of improvement and to help the SAXO organisation channel resources to the right places. "The pre-study examines the company's strategy, business objectives and -processes, business design as well as systems architecture," concludes Jussi Rumbin, Solteq's PIM consultant.
Markku Rantala, Chief Digital Officer at SAXO, says that a pre-study is important from the customer's point of view, especially with regard to PIM, as the topic is still relatively unknown. Rantala had independently researched various PIM solutions, but the pre-study provided assurance for the final decisions.
Cooperation agreement followed the successful pre-study
According to Rantala, the preliminary study conducted in spring 2019 went well. "The pre-study has been instrumental in the organisation's internal understanding of product data categorisation and management. As the ERP system naturally cannot draw lines between commercial and administrative product information, information management has sometimes been challenging. This new way simplifies the structuring and accelerates expansion into new market areas", Rantala explains.
When asked about the added value of a pre-study, Rantala says he appreciates the clarity that the study brought to the entirety.
Following a successful pre-study, Solteq and SAXO Oy have decided on a cooperation agreement. The chosen PIM solution is Swedish inRiver. inRiver's strengths include a modern approach to PIM, constantly evolving features, excellent usability, and internationality.
As for the future, Rantala says that his expectations are high: "The project is progressing and so far everything has gone well," he adds.
The pre-study has significantly contributed to the organisation's understanding of product data categorisation and management.
Markku Rantala, Chief Digital Officer, SAXO Oy
Benefits of PIM pre-study for SAXO Oy
A clearer view of the business and its breakdown into product information.
Stronger understanding of the product process.
SAXO Oy is a Finnish growth-oriented family business investing in small and medium-sized companies and financial instruments. The group employs around 250 people in Finland and Estonia.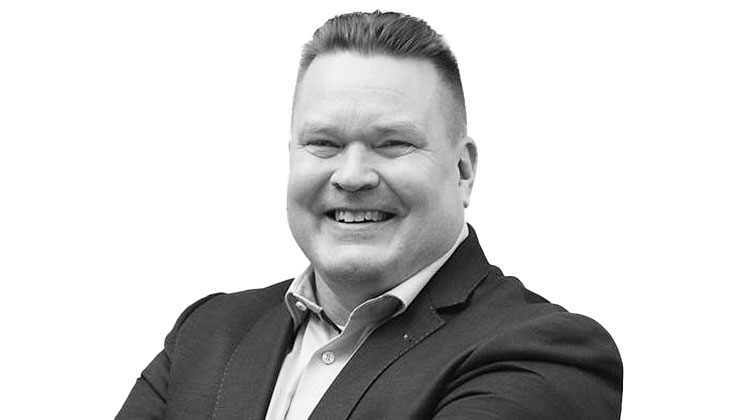 Your expert
Mikko Hirvonen
Sales Director, Commerce & Data