Anora
Digitalization as a cornerstone of growth
Anora, a Nordic brand house for wine and spirits, set out to implement an extensive omnichannel project with Solteq
Updated online service selection and modern product information management support the company's business comprehensively.
Increased sales in all channels
At the first stage of the omnichannel project, the existing online service selection of Anora, previously known as Altia, was modernized. Having a modern platform for its digital services is important for Anora Group's business, as it combines the online store, content management and product information management capabilities.
Solteq provided Anora with two online stores: Anora Industrial (formerly Altia Industrial) and Nordic Spirits, as well as a website for Anora Group. The project also improved product information management, first with the construction of a GS1 integration for the transmission of information on alcoholic beverages. The next step was the construction of a direct product information integration to Adobe Commerce (powered by Magento). The overall impact of the project is reflected in both the functionality of the distribution channels and the increase in sales in all channels.
Anora, which sells consumer products for a variety of uses, relies heavily on digital content. On the new omnichannel platform, the created content can be accessed by several parties.
"The most important goal of the project was profitable growth across different channels and markets. Consumers must be able to easily find the products in the online stores and get ideas from the lifestyle sites. Customers make choices from which we get quantifiable data," says Anora's CIO Matti Nurmi.
The second stage of the project concentrates on the development of the company's websites. Anora's lifestyle websites ("Folk o folk" in Sweden and "Viinimaa" in Finland) offer consumers up-to-date product information, recipes and ideas for combining food and drink, for example. Matti Nurmi also emphasizes the importance of search engine optimization on the company's websites: "When a consumer starts to look for drink recipes online, we must be among the first search results."
The steering groups appointed by Solteq and Anora for the project meet regularly, and the project teams work separately.
"The collaboration with Solteq, which has lasted for a year and a half now, has run smoothly. This is a partnership where we can also discuss problems openly. Together, we are building one of the cornerstones of Anora's commercial business. Its value will be emphasized in the future," sums up Nurmi.
A unified product view for consumers
As part of Anora's online platform project, a flexible, modern and cost-effective PIM system was implemented. At the first stage of the PIM service implementation project, a GS1 integration was constructed. The integration enables the transmission of consistent product information to the company's important stakeholders in both Finland and Sweden.
"In terms of technology, the new, modern platform enables all kinds of things. Once the product information has been compiled into a single location, it can be shared in a more controlled manner. Now we have completed the platform update as well as the setup and preliminary work. In the long run, we can gain more significant benefits, as product information management can also be carried out by new websites. That, on the other hand, reduces our workload," points out Anttoni Salo, Solution Owner, Commerce at Anora.
According to Salo, the PIM system update project has stayed on schedule and budget. In the future, Solteq will provide Anora with versatile digital support and further develop the Viinimaa and Folk o Folk websites.
"We have only started the journey, but it's already evident that high-quality master data helps provide consumers with a unified product view. This is where the opportunities of digitalization are emphasized," concludes Salo.
"Our goal is to increase sales in all channels through digitalization."
Matti Nurmi, CIO, Anora
Benefits of the omnichannel project for Anora:
Up-to date data and analytics readily available
Agile data sharing and maintenance
Consumer-friendly websites with consistent information content

Anora was created when Altia and Arcus merged in September 2021. Anora is a leading Nordic brand house for wine and spirits and a global industry pioneer in sustainability. Anora's comprehensive portfolio consists of the company's own iconic Nordic brands as well as wines and spirits by internationally renowned clients. Anora exports products to over 30 markets. Anora Group also includes Anora Industrial and the logistics company Vectura. Anora's consolidated revenue was EUR 640 million in 2020, and the company employs approximately 1,100 professionals. Anora's shares are listed on Nasdaq Helsinki and Euronext Oslo.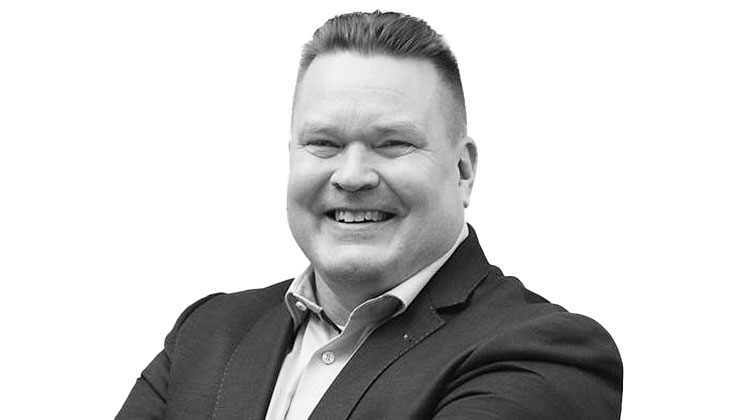 Your Expert
Mikko Hirvonen
Sales Director, Commerce & Data