Our result can be considered moderate in terms of the key figures and set objectives.
We successfully met our key objective of maintaining a steady long-term development of the company and its operations. Our strategic decisions proved to be right, and in general they were implemented as planned.
The revenue, operating result and growth figures for 2014 are positive. The key financial indicators and the key figures related to long-term continuity, such as equity ratio and debt-equity ratio, improved in accordance with our objectives. The most significant individual objective that will still require additional measures in the future is reaching the EBIT margin target set for the strategy period. The objective can be met by implementing our strategic programs in accordance with the planned progress model and by accelerating the pace.
The market challenges us daily
The market situation remained stagnant in 2014, and creating growth continues to be more challenging than it was a few years ago. We see that consumer demand in the domestic market has an essential impact on the growth rate in our client segments and thereby on the development of new products and services. The drastic structural changes in the retail sector are reflected in all our operations.
A clear trend among our clients is to focus on projects that ensure the competitiveness of the basic systems. The other aims of the projects include improvements in the growth prospects with respect to analytics and customer insight to ensure effectiveness and ability to compete for customers.
The outlook for e-commerce solutions is clearly positive. The most progressive organizations see e-commerce as a fully integrated part of their supply chain, not as a separate form of business. For us, multichannel solutions are part of everyday operations in retail, wholesale and logistics. The differences between the various stages of the supply chain and between the operators have narrowed, and sometimes it is impossible to make a difference between a logistics operator and a retailer. The phenomena, behaviors and procedures that are typical in consumer retail have expanded to B2B business and even to the manufacturing industry. In the end, all organizations do business in one form or another.
The rapid changes and new trends in the market keep us alert. In the fast flow of changes, we have to able to detect the trends that will have the biggest impact on our clients – and on us.
We develop together with our clients and partners
We have performed well with both our long-standing and our new clients in view of long-term support and continuity services that ensure their development paths. Our views and ideas concerning cooperation that expands beyond life cycles have been received well, and our new clients have found this kind of cooperation important. We will also continue long-term work with our old clients, building bridges to new solutions. Active interaction with our clients continues, and we have succeeded in establishing an open dialog with our clients concerning their development trends and needs. Cooperation like this is a proactive way of finding the right future direction for both the parties.
We have also developed our operations with our partner network. We are not able to offer final solutions by working alone; together we are more. By joining our forces with our partners, we will develop together for the benefit of our clients and customers.
I would like to take this opportunity to thank our clients and partners for their support during the past year.
Strategic solutions in focus
In 2014, we launched several projects for building paths from existing solutions to new environments for our clients in accordance with our Bridge Model. The model has been received well and the direction is right. This concept, which was launched in 2011, is an essential part of ensuring continuity in our operations.
In implementing our strategy, we have also succeeded in expanding the solutions offered to our clients in other respects and thereby offering improved solution packages to all our clients.
In 2015, the aim in our development projects will be to improve the flexibility and speed of our operating model. As to growth, we will continue our operations in the HoReCa segment in line with our strategy, and we will strengthen our growth in the logistics sector and in our internationalization activities. We will continue our good work and thereby promote further growth for our company.
The entire staff in involved in development
The staff plays an important role in our operations. In the past year, we succeeded in recruiting enthusiastic, development-oriented and competent staff. We have been able to ensure that our experts and other professionals meet the requirements brought by growth. Even if 2014 was a challenging year in certain sectors, I am extremely satisfied with the professional skills of our staff members and their commitment to their work. During a period of rapid and strong growth, things are easy and simple. It is in hard times that abilities are put to the real test. I would like to take this opportunity to extend my sincere thanks to our staff members for their excellent contribution during the past year. We will continue developing the diversity and well being of our staff members and offer them lifelong career paths that adapt to their changing life situations. The possibility to develop one's competencies and focus on demanding client work as a professional is what we want to offer to all our staff members in the future as well.
The future
Especially during the last quarter of 2014, we succeeded well in certain client projects, and thanks to them, both our revenue and operating profit for the last quarter improved from the previous year. We expect 2015 to be similar to the past year in many respects. There are signs of the market picking up: new projects are being prepared, and unlike earlier projects are launched on time without delays. We will monitor this trend and report on our observations in our interim reports.
I look into the future with confidence and optimism.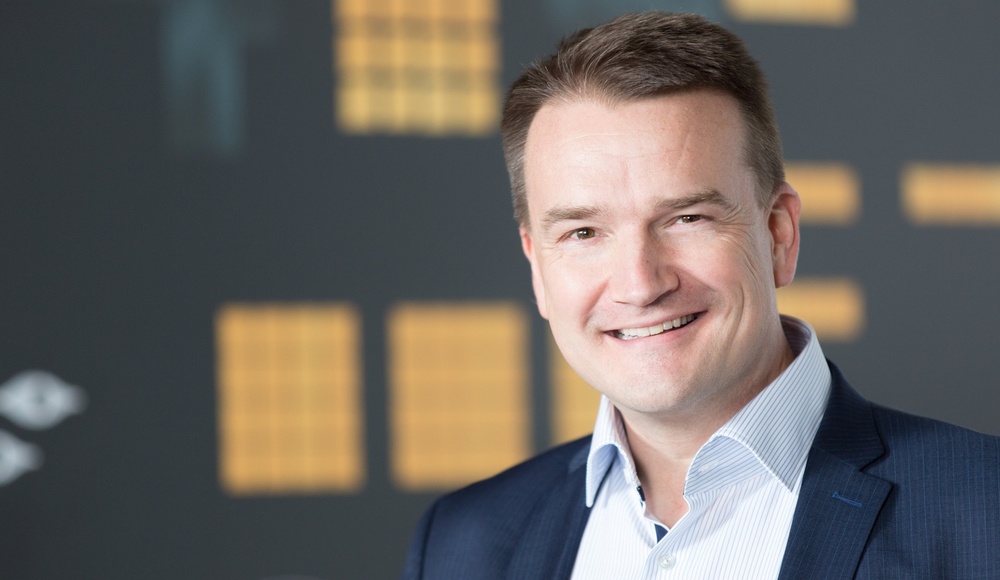 Repe Harmanen
+358 400 467 717
repe.harmanen@solteq.com