About Business Value Assessment (BVA)
A Business Value Assessment (BVA) is a tool for evaluating enhancements to an organization's business processes, including Order Management, and estimating the organizational and financial impact of the changes. By examining the current practices specific to Order Management, a BVA can help identify areas where cost savings, process improvements, and improved sustainability can be achieved.
The assessment typically involves examining the existing Order Management environment and proposed solutions, evaluating the maturity levels, identifying potential costs, benefits, and risks associated with improvements, and conducting financial analyses such as cash flow and return on investment (ROI) to develop a comprehensive business case.
Benefits of a BVA workshop with Solteq:
Identify pain points, growth blockers, and customer expectations
Align with your business and eCommerce tech strategies
Understand current processes and systems
Identify the risks and impact of doing nothing
Gain mutual value and knowledge exchange
Assess the ROI based on actual financial figures, not ballpark estimates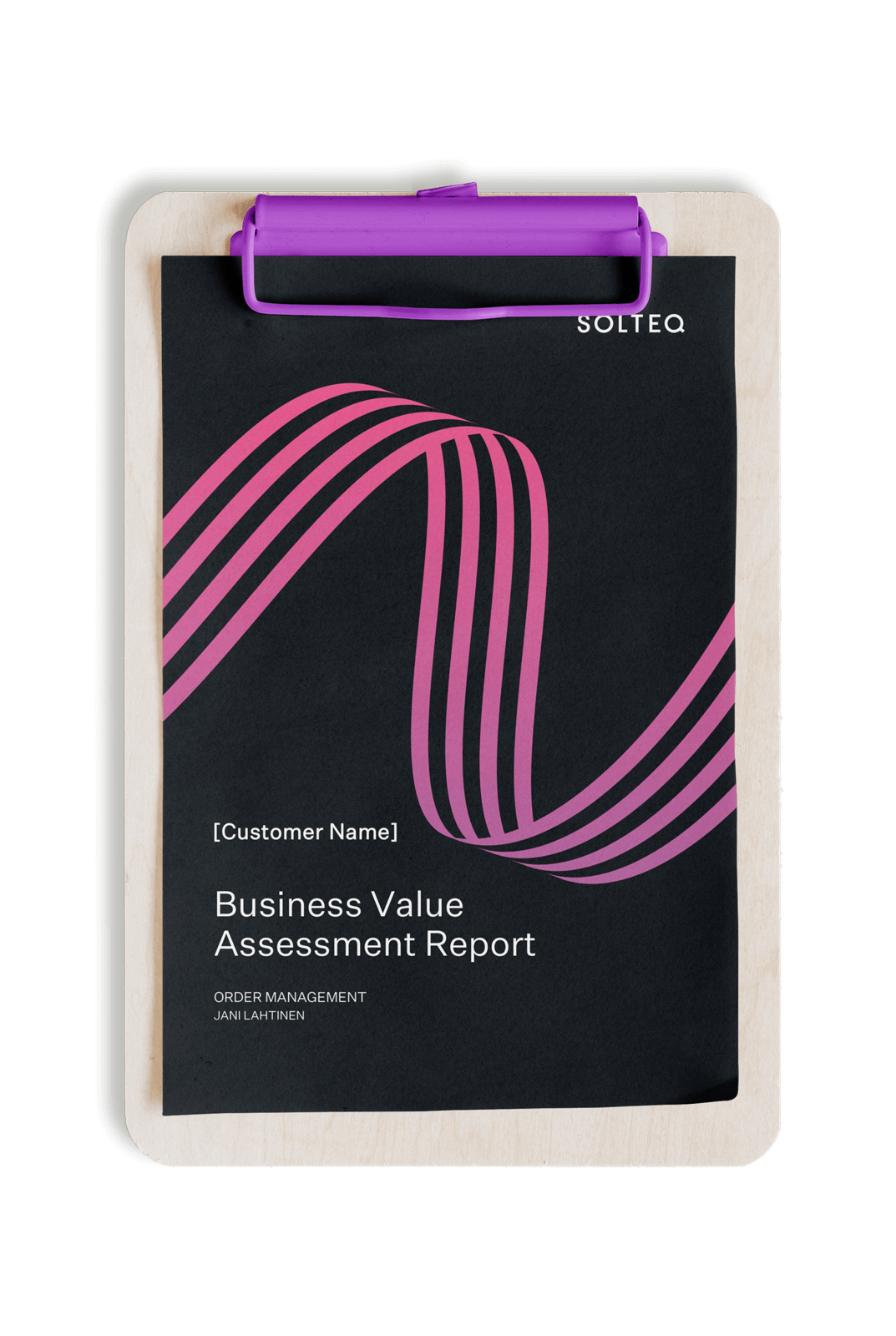 Conducting a BVA sprint
Process Structure
2-5 business process workshop sessions, 60-90 minutes each.
Workshops consist of structured interviews and free form discussions, mapping your current and desired future state to a calculation framework.
Documentation is created based on the information gathered during workshop.
Estimated 2 to 4 weeks to completion (in calendar weeks).

Requirements
For financial calculations, a year-end closing fiscal report is the minimum data set.
Order management related internal costing and/or other statistical data are of great benefit.
Prepare to invest up to est. 4 workdays of your time for the study.

Deliverables
An executive summary presentation of the study and conclusions.
Business Value Assessment calculations.
Detailed process and fit/gap analysis documentation.
Accurate scope for producing a price quote using Solteq's solution(s) and services.
Ready to optimize your Order Management?
Our structured approach and experienced consultants will guide you through the process, resulting in a comprehensive business case that provides a roadmap to achieve your goals. Contact us now to get started and unlock the full potential of your Order Management process.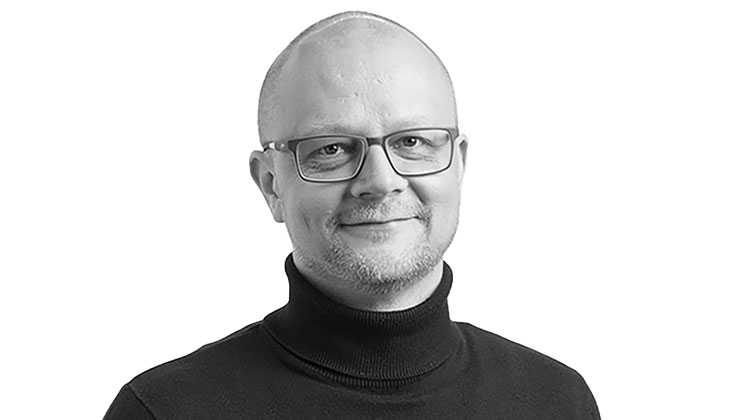 Order Management expert
Jani Lahtinen
Order Management Consultant