The modernization of the POS system and the implementation of a WooCommerce online store
Äkäslompolo Sportshop
– Success in both brick-and-mortar and online stores
Äkäslompolo Sportshop serves its customers year-round in Ylläs, Finland and the online store is open every day of the year. The service has always been divided between the store, rental operations, and ski maintenance.
Solteq Tekso was a perfect match for the business
When the current owner, Jari Ahola, began the business in 1999, operations were much simpler than they are now – for instance, there wasn't much need for inventory management. Over the years, however, the business grew and evolved, creating pressure to update the store's POS system to meet the needs of the expanding business. Thus, Äkäslompolo Sportshop reached out to Solteq, and in 2010, the store implemented the Solteq Tekso POS system. Solteq Tekso met Sportshop's needs perfectly, to the extent that no other systems were even considered. Over time, a cloud-based version of Tekso was adopted in the fall of 2020. The cloud-based version ensured the abandonment of costly and difficult-to-maintain server hardware and manual version updates – all the latest Tekso updates were immediately available from the cloud, eliminating the need for server maintenance and updates at once.
The implementation of the WooCommerce online store provided by Solteq expanded markets
The next step for expansion occurred in 2022 when Äkäslompolo Sportshop started to develop their the online business. Luckily Solteq was able to offer a migration package, facilitating a smooth and controlled transition from the old online store to the new one.
The basic idea for Sportshop's online store business is to expand beyond the physical store and improve service by allowing customers to shop 24/7, for example, in the rental or equipment store, both during peak seasons and off-season. Often, customers explore the store's offerings online but come to the physical location to make purchases. The online market consists mainly of domestic and foreign tourists visiting Äkäslompolo, but some products are also shipped to Europe.
Sportshop selected the WooCommerce platform to serve its domestic and international customers. This choice was natural as the WooCommerce platform seamlessly integrates with Sportshop's Solteq Tekso POS system. Sportshop is also pleased that operating WooCommerce can largely be managed in-house. WooCommerce platform is continually updated and developed and is easily expandable as needs grow or change.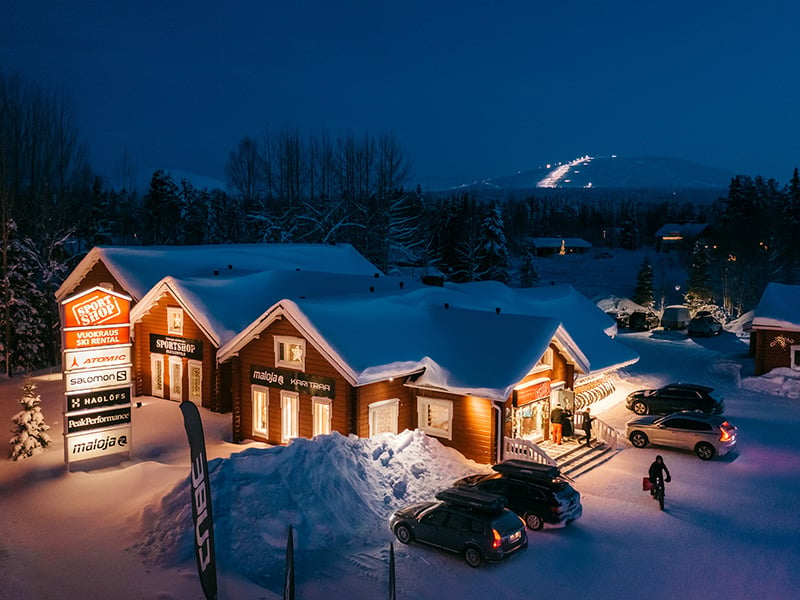 Extensive and far-reaching cooperation
Äkäslompolo Sportshop is satisfied with its extensive collaboration with Solteq. Flexibility and alignment regarding goals have taken them far. In challenging situations, Solteq's support services have provided help, and unexpected situations have been navigated through with open communication. Furthermore, Solteq's support offers assistance and maintenance for both Tekso and the online store from a single point, making daily operations easier. The cooperation continues, and future developments include:
Implementation of a customer loyalty system

Multichannel gift card integration

Integration with the Rentle rental system
""For us, it was a logical decision to choose the WooCommerce platform provided by our long-term supplier, Solteq, to support our brick-and-mortar business. We can operate WooCommerce platform ourselves, and it's easy to expand. Additionally, WooCommerce is integrated into our stable and reliable Solteq Tekso Cloud POS system. Integrations done with Solteq Connector enable easy and cost-effective operational enhancements.""
Jari Ahola, the owner of Äkäslompolo Sportshop

Äkäslompolo Sportshop
Äkäslompolo Sportshop has been operating in Äkäslompolo, Ylläs since 1996. Current owners Jari and Jaana Ahola took over the business in the fall of 1999. Sportshop's operations have always been customer-centric and straightforward. Äkäslompolo Sportshop is much more than a traditional sports store. It could best be described as a "Sporty lifestyle store."
Photos: Äkäslompolo Sportshop/Kota Collective