What was the need
As a leading company within industrial lacquering, Brandt needed an ERP-system which could manage the inventory, procurement, sales, economics and production. The former system did not live up to the required expectations on handling the order flow, and furthermore, there was no integration on the customer system either, resulting in tasks being handled manually which was time-consuming and resource-intensive. In addition, Brandt wanted a partner who could help them on implementing and maintain the ERP-system and at the same time act as an advisor in the development of the business towards becoming more digital.
What did we do
In the summer 2015, the ERP-system was implemented at Brandt. In the following time, the various modules e.g. economy- and inventory handling module went to be used where the close collaboration with the technology supplier Solteq went to be essential in order to achieve success with the ERP-system.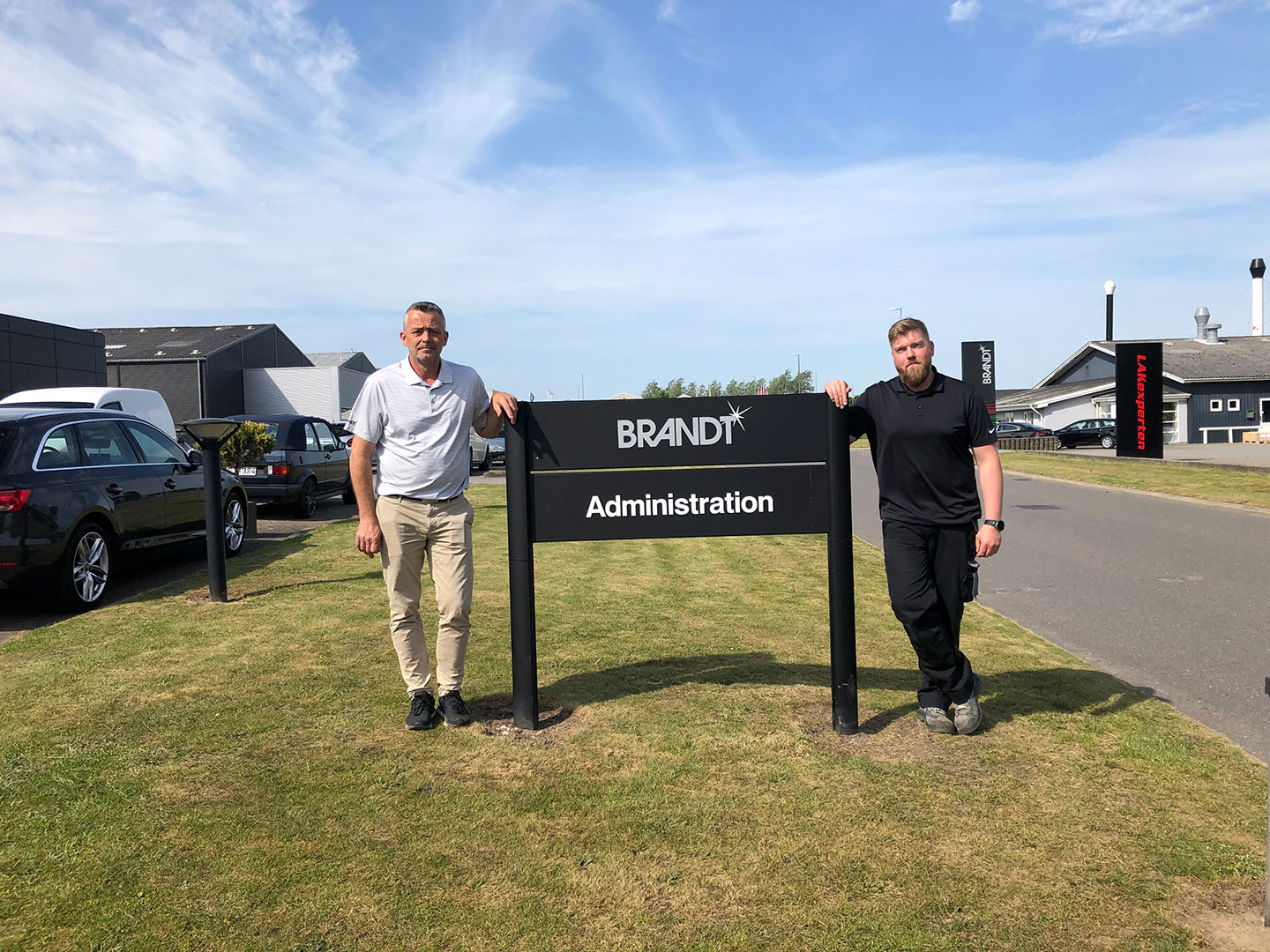 "We would like to be the front runner for quality – we must deliver the correct products on time. With the ERP-system from Solteq we can manage to give the best service and full flexibility so customers can stop or place as pending if they wish it", says Brian Lillegård, Production and Head of IT at Brandt. René Damgaard, CEO at Brandt adds "We have become twice as efficient internally as we can manage more products with less resources. We do not have to type all the orders manually anymore, and all data are now located at one place with easy integration to other systems".
Brandt has a close collaboration with Solteq, which maintains the ERP-system and has a unique knowledge within the field of ERP and production, as Brian Lillegård states," Solteq is not just our technical provider, they are also our advisors in terms of making the company more digital". He elaborates saying "When we develop something, we develop it together – Solteq understands our business and therefore it is paramount for us to communicate every week". Kent Thomasen, Senior Consultant at Solteq has many years of experience as a consultant as well as being a customer, says "For Brandt it is important to constantly evolve, explaining why they have a digital strategy for the future, where technology will enable a progression of daily work and processes, an evolvement we look forward to support". Additionally, Brandt is planning on implementing shop floor and mobile storage scan solutions, which can minimize the manual labor at the storage.